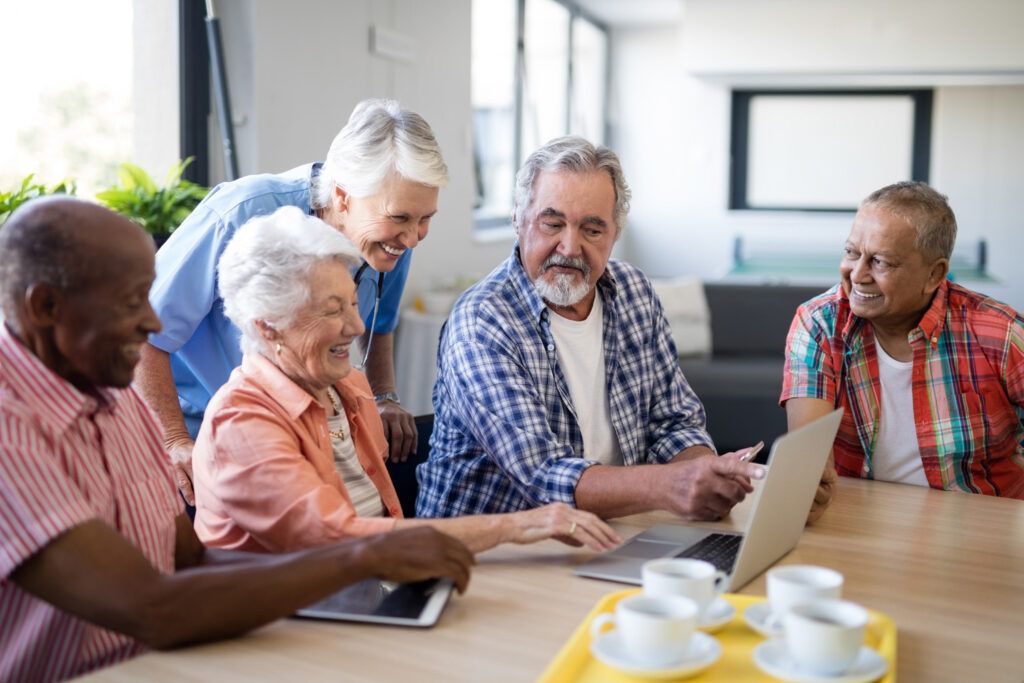 Senior housing sector shows promise
Investors are upbeat. Is the pandemic fallout behind us?
Investors are showing optimism that the bulk of the senior housing challenges posed by the pandemic may be in the past. That's according to the fifth annual Senior Housing Investor Survey and Outlook by the JLL Valuation Advisory group. The survey shows the senior housing sector is bouncing back, and investors are feeling upbeat about the expected influx of baby boomers in senior housing.
Optimism, increased investment on the horizon
Investors who were surveyed for the report overwhelming felt that the worst of the pandemic is behind us, with 80% expressing that sentiment. That's far beyond the previous year's survey results, which found fewer than half of investors felt that way. Also, more than three out of four investors surveyed said they plan to increase their exposure to senior housing in the coming year. In addition to this optimism, analysts say occupancy in senior housing is approaching pre-pandemic levels, and rent growth, which has been robust over the past year, is projected to keep pace.
Transaction volumes were up as 2021 came to a close, rising over the first quarter of the year by 61%, and even the nursing care investment segment experienced a 24% year-over-year. Pricing per unit in senior housing was up 9% from the first quarter of the year, still lagging behind the heights reached before the COVID-19 pandemic but recovering.
Looking ahead to senior housing investments through 2022 and beyond
As analysts examine these trends and look at the road ahead, they anticipate bullish investor activity to continue throughout the year, with abundant market liquidity, more core funds and continued sales of REITs secondary market products. At the same time, investors are looking at senior housing as a potential path amid a competitive landscape — making active adult housing especially attractive.
While the senior population over age 80 is seen as the leading factor in the current demand for senior housing, a new 10-year investment cycle is underway as of this year. That cycle includes many baby boomers who are projected to explore senior housing. This is the so-called "silver tsunami" long projected for the sector, which is anticipated to boost demand as supply struggles to keep up. JLL reports that the senior housing sector is expected to fall far short of senior housing needs by 2045, with a projected shortfall of 600,000 units unless supply grows by 25,000 or more units per year.
Senior housing real estate shows promise for investors
After a period of market shifts during pandemic challenges, the JLL survey indicates that investors are again rising to meet the anticipated demands of the silver tsunami. Developers seeking to capture this emerging sea change would be wise to partner with a design and build team to fully take advantage of this opportunity in La Crosse, WI, Rochester, MN and the surrounding areas. Searching for commercial construction general contractors or design-build contractors near me? Contact us to learn more about how we can help you build the future of senior living in the Upper Midwest.