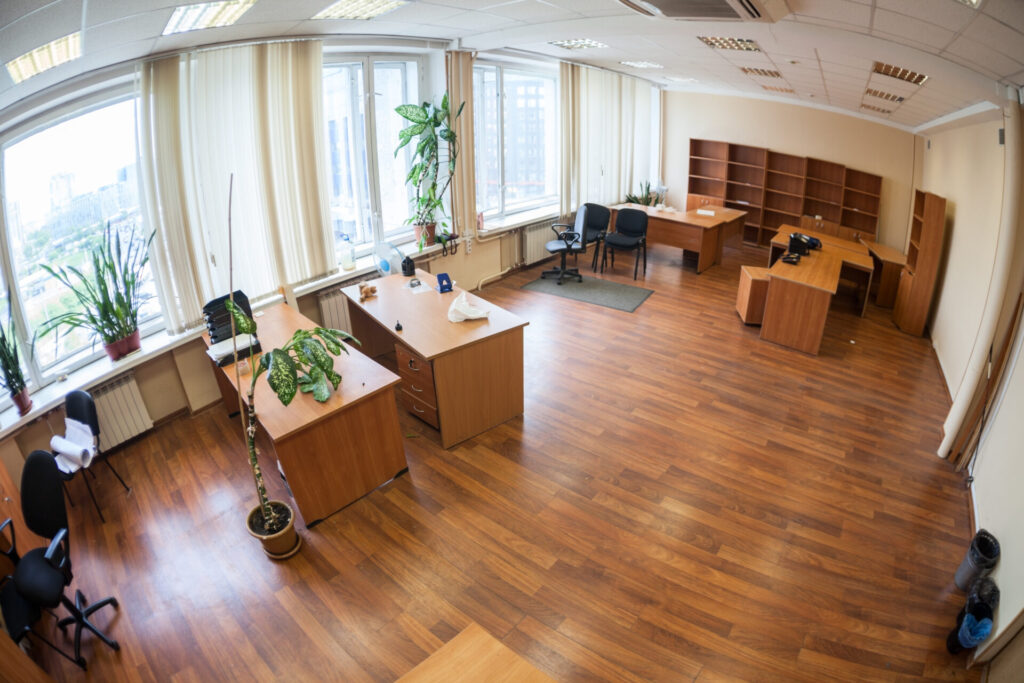 The future of vacant office space
Here's what to expect with the shift toward remote work
The impact of COVID-19 on the American workforce has created seismic shifts toward working from home for people in many industries. For investors, owners and developers, the future of office space, some of which sits vacant as the pandemic lingers, remains in question. Will workers continue to operate remotely, and if so, to what extent? Will offices be modified for new purposes, and if so, what might that look like? And how will the changing needs of the business world drive the future of commercial real estate?
While we don't have a crystal ball, our team of experts is at the forefront of change in the commercial real estate industry, and we already see signs of how the future of commercial office space might look. In short, yes, commercial office space will still be a necessary part of day-to-day operations for many companies, but the future of its use is more nuanced.
Commercial real estate and office space are changing with the times
According to Bloomberg.com, about $430 billion in commercial real estate and multifamily real estate debt is set to mature this year, so there's no question many eyes are on this trend. CBRE Group Inc. expects that during value adjustments for office space, industrial real estate will continue to be in demand. In our emerging delivery economy, warehouses and logistics are the beating heart of distribution for this mid-pandemic world. And as the pandemic has fundamentally changed consumer and business behaviors, chances are good the need for mass distribution of goods and services will continue for the long haul. Investors are certainly taking notice of the opportunity.
Office space is a bit more complicated.
In some regions, particularly those that rely on public transportation more than personal vehicles, remote work has led to higher vacancies for office owners. Still, an estimated 50% of the workforce simply cannot work remotely effectively, meaning office space isn't going away for them. For those who can have employees work from home, many businesses are contemplating hybrid models of work as they plan their return to traditional office spaces, where employees are in the office part of the week and remote for the remainder, to lessen congestion. It's a model that promises office space will still be in some demand, though there may be less need for space if companies are going to the hybrid model and sharing workstations among employees. Whether that is the direction companies will go amid a pandemic, where shared spaces perhaps pose a spread risk, remains to be seen.
On the other hand, there may be even more demand for space for some industries to accommodate physical distancing at the desks, in meeting rooms, in break rooms, even entrances and front desk areas where waiting guests may need additional space. And let's not forget, there is likely to be increased demand for improved ventilation systems and perhaps UV lights for overnight disinfecting. Coworking areas are likely to shift to private offices and workstations, as well. Distancing and safety will be at the forefront for some time, leading many industry analysts to speculate that a hybrid model and the need for additional physical distancing could effectively cancel one another out.
There are always jobs that cannot be done remotely, as well as instances in the business world that benefit from in-person contact, and as such, the need for office space is unlikely ever to go away completely. From critical conversations to brainstorming meetings to social team gatherings and more, business relationships often need space to thrive. Innovation from an architectural perspective will be key in designing the spaces to meet these needs and building flexible space that could meet all of them.
The future of office space requires the right team of experts
Whether you're rethinking the use of your current office space in the Upper Midwest or looking to build to suit your business's future, having a knowledgeable team on your side to help from vision to completion is critical. With the design-build model of construction, design and construction team members work in tandem to achieve your vision. The result is fewer change orders and a project that stays on schedule. Contact us for more information about how we can help you build to survive the seismic shifts in the post-pandemic business world.