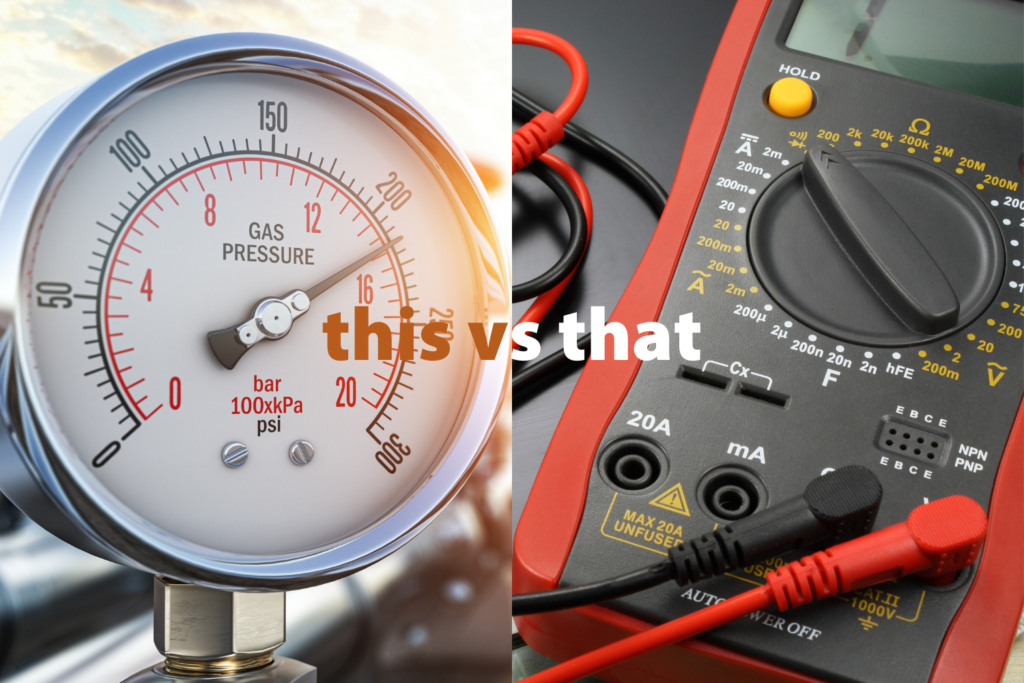 This vs. that: Natural gas or electric HVAC systems
For commercial construction, here's what you need to know
When planning your next design-build project or seeking remodeling contractors in La Crosse, WI or Rochester, MN, to upgrade your commercial building's heating system, you may wonder whether you should choose natural gas-fired or an electric-fired HVAC system. Knowing and understanding the benefits and drawbacks of each can help you be better prepared for what to expect in terms of upfront costs, maintenance and upkeep, repair and operating expenses or utility costs. We have the details you'll want to know before making your final choice.
How does natural gas-fired HVAC equipment and electric-fired HVAC equipment work?
Natural gas-fired HVAC equipment is considered combustible equipment. There is a natural gas source (with a gas valve) and an igniter to burn the natural gas fuel to create heat.
An electric-fired HVAC unit typically consists of an air handler with an electric heat pump. A heat pump absorbs heat energy from the outside air (even in cold temperatures) and transfers it to the indoor air.
Both electric and gas HVAC equipment have different systems for capturing, separating and distributing heat through your facility. Both also have pressure gauges, airflow gauges, and safety valves that will switch the unit off if it's not functioning properly. In practice, both can effectively provide heat for your facility.
Comparing and contrasting natural gas and electric HVAC systems
Here are some considerations you should keep in mind when choosing between natural gas-fired and electric-fired HVAC systems for your commercial build. These factors may be weighed against one another when deciding which commercial heating system is right for you.
1. Installation Cost
Installation of an electric HVAC system typically requires less upfront cost, and natural gas heating systems often come with a higher installation cost. However, it's important to keep in mind that every project, every building and every developer's needs differ, and as such, costs may differ as well. Consult with your commercial design and build firm for details on your project needs.
2. Lifespan
Gas HVAC equipment can have a shorter life span, with an expected lifespan of approximately 20 years. Electric furnaces can have a longer life span, with an expected lifespan of approximately 30 years.
3. Operating costs
The cost of operating a natural gas HVAC system is typically lower than operating an electrical heating system. But remember that prices are constantly changing, which we've seen across many business world sectors recently.
4. Impact on the environment
For some commercial construction developers, knowing their choices impact the environment matters a great deal. Electric HVAC systems may be better for the planet, although natural gas burns cleaner than coal, which produces the electricity needed for electric furnaces. Electric HVAC systems may be better for indoor air quality. According to the Environmental Protection Agency, heating systems that burn fuel can be a primary contributor to sub-par indoor air quality.
5. Safety
Because electric heat doesn't require fuel burning, there won't be the associated risk of a fire hazard, combustion or a gas leak.
Looking for La Crosse contractors for your commercial building project?
As you plan for your La Crosse-area or Rochester-area building project, it's essential to do your due diligence on heating systems. Overall, electrical HVAC systems can be less expensive to install, while natural gas may be less expensive in the long term. Depending on your particular project, you may also want to consider the possibility of a hybrid system that may deliver the best of both options. If you're searching for La Crosse general contractors or design-build firms near me, our experts can help with every important decision you need to make for your commercial building. Contact us to learn more about your options for heating systems — and get responses to your questions and concerns — for your next commercial construction project.