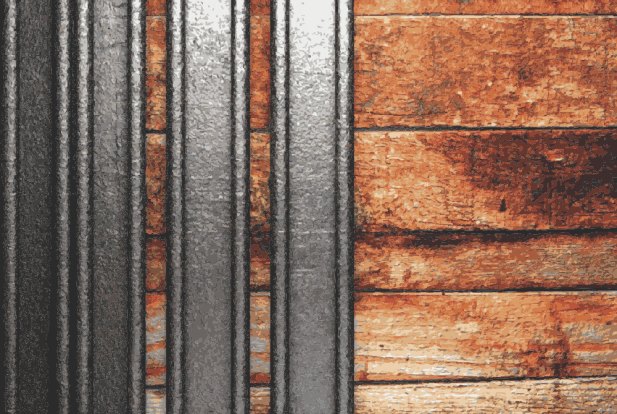 This vs. That: wood versus steel framing
There is much debate about the use of wood framing versus steel framing in construction and which of the two rises to the top. When you're ready to build, you want to make the best choice for your project—ideally one that will fulfill your construction needs and land well within your budget. Both wood framing and steel framing have their benefits and drawbacks.
To help you make a fully-informed decision about the framing that will best serve you and your project, here are the considerations for each.
Examining the characteristics of wood and steel framing
The argument for steel framing
The cost of metal framing has remained relatively steady, according to, "How Much Does Metal Framing Cost?" on www.costowl.com. Anticipated changes to tariffs affecting international trade has already impacted this pricing trend, increasing steel material costs in the first quarter of 2018 with possible, additional steel pricing increases forthcoming. Lumber pricing fluctuates frequently and can be impossible to predict. Overall, experts say steel and wood studs are cost-competitive, according to www.thespruce.com.
As the technology evolves, metal framing has gotten stronger while also getting lighter in weight.
Steel framing is not flammable, but wood framing is combustible. Insurance premiums may be lower for buildings with steel framing than for those with wood framing.
Steel will not shrink, warp, split or mold. As a result, less settling may occur in a steel structure compared to a wood structure.
Maintenance costs over a long period of time can be lower with steel framing because potential rot, insect damage and other wood-related issues are non-existent. Moisture infiltration in an aging wood-framed structure may need to be replaced over time as a result of mold, insects or other damage. Metal framing may rust in a similar condition.
Steel is at least 25 percent recycled and is 100 percent recyclable. It also does not emit Volatile Organic Compounds (VOCs). Wood does emit VOCs and is not recyclable.
Scrap is reduced: use of steel results in 2 percent scrap while use of wood produces 20 percent scrap. The result is lower disposal costs.
Because steel is non-combustible, it is possible to increase density in multi-family and commercial structures. That can lead to a better return for owners.
Steel-frame buildings are shown to better withstand forces of nature such as earthquakes, high winds, heavy snow, and hurricanes than do those with wood framing.
In favor of wood framing
The initial cost of steel framing is higher than that of wood framing, with some experts attributing the difference to labor costs. Many choose wood framing specifically because it can be more budget-friendly in the short-term.
Steel framing can carry more safety issues for cutting metal and installation, depending on your construction company. Wood studs are easier to cut.
Steel/metal framing can rust over time.
The R-Value, or insulating capacity, of steel is lower than that of wood.
The lead time for wood framing members is shorter than steel framing members, which can aid in accelerated project schedules.
Standard wood studs can be used to provide load-bearing bearing wall structures whereas standard steel studs cannot.
Wood framing systems use much less expensive fasteners than that of steel framing.
Wood or Steel Framing? The Choice is Yours.
Are you looking for cost-savings in the short-term? Or the peace-of-mind that comes with knowing maintenance costs may be lower in the long-term? Are you seeking the staying power of steel or the bearing strength of wood? How to frame your building is no small consideration, and many factors come into play. In the end, the decision is yours. Armed with this information you'll be able to make the right call for you and for your project.