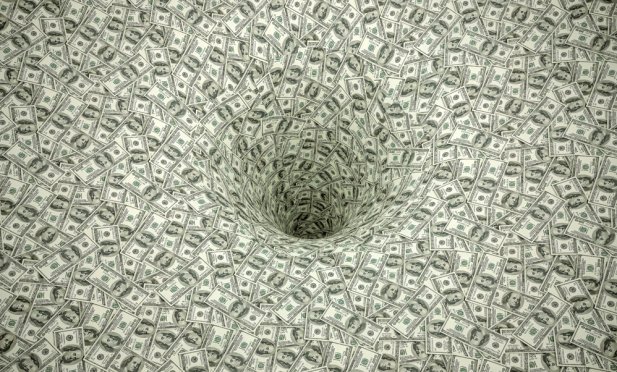 Three steps to manage scope creep on senior housing projects
These tips can save you time, money and headaches
As your senior housing project takes center stage, you'll want to be mindful of an issue that can totally derail your project plans: scope creep. It can disrupt timelines, quickly drain your budget, frustrate stakeholders and altogether call into question the feasibility of your senior housing construction project.
Understanding scope creep and how to eliminate it
So what is scope creep? What are the risks of scope creep with your construction project? And how can you manage or eliminate scope creep entirely from your senior housing project? Read on.
An overview of project scope and scope creep
When it comes to senior housing construction projects, the project scope includes all of the components that make up the project, which directly influence the budget, quality, and schedule goals identified by the owner. To execute a project smoothly, all stakeholders should agree on these overriding goals, and have an understanding of how the project components influence those goals from the onset of design through the ribbon-cutting and grand opening. The stakeholders include everyone involved in the project, including internal decision-makers, the architect, the contractor, specialty consultants and vendors.
Scope creep is a fundamental issue that arises when a project's goals are ill-defined, when expectations are not clearly spelled out, communicated and agreed upon by all stakeholders. This can take the form of modifications to a design that has already been approved and finalized or selecting finish materials that are not in line with the project budget. The result: budget, quality and schedule goals are all impacted, impacting the ability to successfully deliver the project.
How the design-build model of construction eliminates scope creep
The experts at DBS Group are uniquely qualified to address this issue, as the very model of our approach to construction virtually eliminates the core causes of scope creep. Because all of the project stakeholders work on a single team, the project goals are clarified, the scope is well defined, communication between parties is consistent, and there's far less likelihood that someone will request change orders, pushing the project out of scope. More, because we all work together, there's no blame game that so often happens when working with multiple entities.
Here are our three steps for managing scope creep on senior housing projects
1. Work together to clarify the project scope and goals
Invest time on the front end to ensure your team fully understands your vision for your senior housing construction project. It's about far more than getting a clear picture of what you see in your mind's eye; it's also about your end goals for the project, from a business perspective. By understanding the interplay between the purpose of the building, your long-range goals and the construction project itself, all parties can work better together to develop a road map that eliminates scope creep.
2. Develop a comprehensive project budget that matches your expectations
A budget that is comprehensive and spells out the project particulars is essential to make certain every stakeholder understands the project scope. By ensuring your budget matches your expectations, you can eliminate confusion that so often can lead to scope creep. This is important during the design phase, as it allows stakeholders to make informed decisions regarding design and scope that can impact the budget.
3. Develop a formal communication plan
Having a solid communication plan in place is key to eliminating scope creep. The plan should outline communication protocol during the key phases of the project — planning, design, vendor bidding, construction and closeout. For each key phase of the project, clearly identify individuals that have the authority to make decisions regarding the project scope. The result should eliminate unintended scope creep and increase the probability that your project will stay on track.
Design-build helps eliminate project scope creep in senior housing construction
Change happens, but as believers in the design-build model of construction, we are proud to say expensive scope creep can be minimized or eliminated with the right team behind your project. In the end, managing scope creep can ensure your project is completed on budget and on schedule, all while delivering the project you envisioned from the beginning.
Contact us for more information about DBS Group's design-build and construction services for senior housing projects.