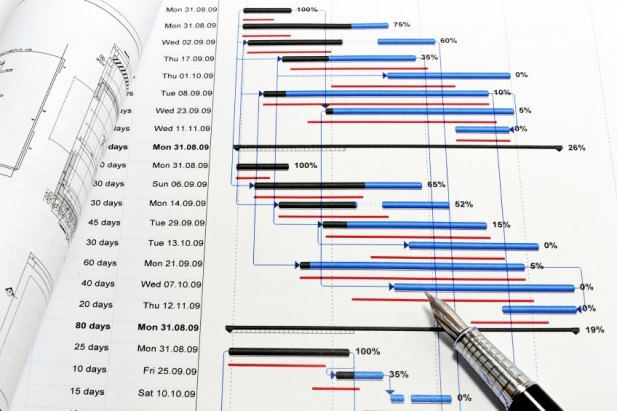 Three tips for managing your commercial construction schedule
When you're ready to build, you want the project done right and completed on time. In truth, time is money when it comes to commercial construction. The sooner you can open our doors for business, the sooner you begin earning a return on your investment. But realizing this goal can be challenging due to the complexities of the industry and the twists and turns that accompany the journey to construction completion.
Here are some tips to help you manage your commercial construction schedule effectively to save time and headaches.
Before you start, carefully consider the project delivery model you will follow. Through 'design, bid, build' contracts, you work with separate entities in succession: an architect or engineer for the design phase, then a contractor for the build phase. Working with separate entities can lead to delays due to communication issues, differing visions, excessive change orders or other process snags. Through the 'design build' model, however, the design and construction phases are completed by a single entity: your design build contractor. This streamlines the process, enabling design and construction phases to happen concurrently, putting your project on the fast track to completion.
Plan the Work, and Work the Plan. Meeting project schedule goals will not happen by accident, so insist that your design and construction team proactively develop the following schedules on the front-end of your project for the collective team's benefit:
An overall project milestone schedule mapping out design, pricing, permitting, procurement, construction and owner set-up activities will help identify an overall project duration.
A detailed design and preconstruction phase milestone schedule will help track design, preconstruction and permitting activities required prior to breaking ground.
A detailed construction phase schedule will layout the detailed phasing and logic of the activities, including procurement of long-lead material and equipment, required to construct your project.
Expect change, but manage change orders carefully. Research shows 40 percent of all construction projects experience more than 10 percent change. Yet when change is controlled and held to just 5 percent, productivity surpasses planned rates in nearly 60 percent of projects. Again, a design build project delivery model can be beneficial to change management, as all stakeholders collaborate toward a streamlined vision. In the end, effective change management controls risk. Communication is key here, no matter what your business model; teams should adhere to the same process for communicating changes and variations, with absolute timeline transparency and accountability.
Commercial construction schedule management directly intersects with your project scope, quality and cost. And it's complex. But simply put, realizing efficiencies in schedule management can mean the difference between experiencing excruciating delays and crossing the finish line on time so you can get down to business. Adhere to these tips for careful schedule management from start to finish, and you'll experience measurable results.