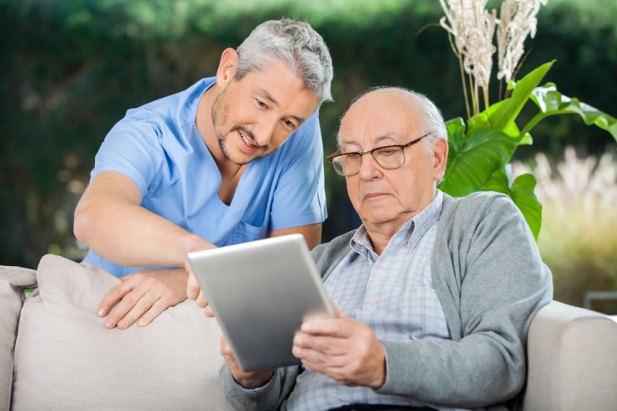 Wellness technology to include in your next senior housing project
Long gone is the stereotype of seniors waiting out the last of their golden years in a rocking chair. Today's seniors are focused on staying active and well, in all its many forms, throughout their retirement. The result is that senior housing developments can be geared toward this changing trend to both attract new residents and keep the ones they have. And technology plays a huge role in the quest for wellness for seniors.
Tech, by its very nature, moves fast, so it can be hard to know what the market is dictating. Here's a closer look at the wellness technology to include in your next senior housing project.
Wellness technology seniors and their families are looking for in senior housing
It's important to keep in mind that wellness as a concept is an umbrella term, which can mean everything from fitness services to social well-being to nursing care and medical services. That said, let's take a look at some of the wellness technology-focused solutions in senior housing today.
Wellness centers
The latest in wellness environments provide senior-focused amenities and technology that intend to help their residents thrive. For some senior housing facilities, that means a standalone wellness facility, while others may incorporate a specifically focused area for wellness into an existing facility. Needless to say, whether you are considering constructing a new senior housing project or updating an existing facility, you will likely be able to incorporate a wellness center solution in your development plans.
Having a physical space focused on wellness is an essential component of modern senior housing offerings. It gives you an opportunity to organize your wellness services around the person, providing a continuum throughout their personal wellness journey for as long as they call the space home. Meantime, this vital space houses fitness technology—think treadmills and stationary bicycles, as well as educational resources, many of which may also be tech-based and even include smart technology or virtual reality technology.
Skilled nursing facilities that break the mold
Industry experts know that potential senior residents and their families expect more than a traditional skilled nursing facility. That's why organizations like FutureCare Health in Maryland are breaking new ground, calling their community a rehabilitation and wellness center. The aim for them, is to provide something that feels more like a resort or wellness retreat center, with a focus on whole-person wellness. With amenities like cafes, massage, and techy Wi-Fi and cellular service throughout, they're meeting the evolving needs of their senior population. In addition, having Wi-Fi campus-wide helps enable senior housing facilities to utilize wellness tech such as a nurse-call system and fall-monitoring systems.
In-room fitness tech
As senior housing residents age, they may lose their mobility. Yet many want to continue to stay active. The latest fitness technology can provide an immersive fitness experience with interactive capabilities—so residents can get a sense of connection and expansiveness, rather than feeling as if their worlds are getting smaller. In the meantime, they can continue to get the physical activity they need. Outfitting resident rooms with this technology can really set a senior housing facility apart.
Tech: a valuable tool for senior wellness
When it's time to start planning your next senior housing project, chances are tech will play a key role in ensuring your facility is competitive. Keeping abreast of the current trends in senior housing wellness technology is key to making choices your potential new residents and their families will love.