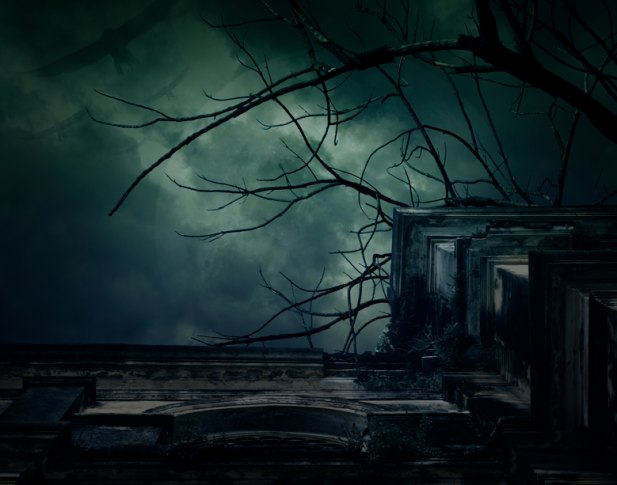 Bone-chilling Haunting Tales…They're Not Just For Residences
As the air chills our bones and trees begin to look like stark skeletons, we are constantly reminded of the spooky delights of Halloween in the ghostly tales the season seems to whisper to us.
Have you ever walked alone into a dark room and heard a creak or bump, or been brushed on the shoulder by something unseen? Or have you wondered if you imagined the shadow that just crossed your path in an empty hallway?
Perhaps you haven't, but many people have experienced the unexplainable, even right here in the Midwest. Whether down the street, or across the tundra, here's a sampling of some buildings around the Midwest where things go bump in the night:
Big River Inn, Genoa, Wisconsin: This historic hotel and restaurant in Southwestern Wisconsin, which was built in 1896, offers breathtaking views of the Mississippi River, along with some hair-raising history, according to mystery411.com. A former owner named Kenny is reported to turn lights on and off and change channels on the television while stomping around the basement. Stay, if you dare.
James Sheeley House, Chippewa Falls, Wisconsin: Located in downtown Chippewa Falls, this former blacksmith shop, built in the 1860s, was due for some much-needed renovations in 2001. But someone from its past wasn't happy about the changes. When the building's new owner tried to paint the foyer, he noticed that the roses in a mural kept bleeding through the primer he had applied, and footprints appeared on a newly-stained staircase, according to hauntedplaces.org. You can still dine here, if you're not too scared to swallow.
The Rave-Eagles Club, Milwaukee, Wisconsin: One of the Midwest's top venues to see a concert is also a good place to get rocked by a paranormal experience. Originally built in the 1920s as an all-male athletic club, hauntedhouses.com reports employees and visitors have experienced the ghost of a little girl laughing, groups of children crying, objects being thrown off the roof by disembodied hands, a voice telling ghost hunters to "Get out!" and a strong feeling of unease when visiting the basement. The culprit could be the malevolent spirit of a man named Jack who ran the building when it was a shelter. It's a good place to shimmy, or shiver, depending on your perspective.
Forepaugh's Restaurant, St. Paul, Minnesota: This late 19th-century mansion located near downtown has long been known for its fine dining. But the beautiful Victorian-style mansion hides some dark secrets. Soon after he moved in, owner Joseph Forepaugh had an affair with his maid, Molly, and when she told him she was pregnant, he fired her. In despair, the woman hung herself out the window of a third-floor dining room. Employees claim that these days, Molly turns lights on and off, breaks glasses and continues to cause trouble around the mansion, according to onlyinyourstate.com.
Cresco Theatre, Cresco, Iowa: Home to thousands of shows since it opened in 1915, mysteriousheartland.com reports that some of the actors who performed here never left the stage. The theater still offers movies and live performances—and some unexpected acts, too. Common experiences include seeing a lone figure who sits in the theater and vanishes when approached, spotting ghosts in vaudeville-era costumes, hearing strange voices and sounds and noticing electrical disturbances.
Anecdotally, remodeling projects lead to a spike in unexplained activity; if you think your building has guests who won't leave, a paranormal investigator may be able to help you get to the bottom of things. But if you're restoring an old building that is haunted only by brick-and-mortar issues, a design-build team can eliminate terrifying complications and take the horror out of your construction experience.