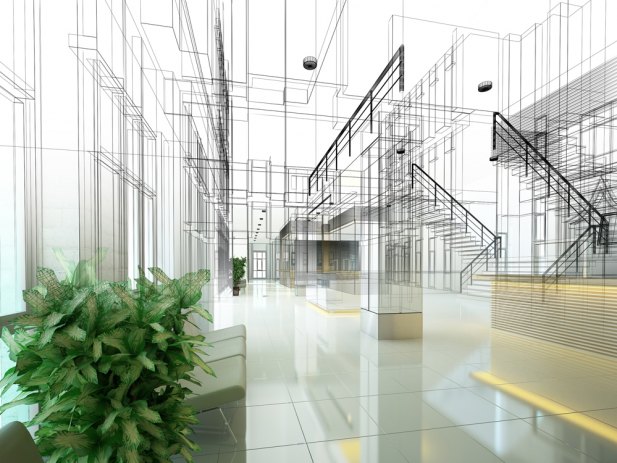 Build Savings and Your Project with a Design-build Construction Firm
The benefits of choosing design-build model are many
When it's time to consider which team to choose for your commercial construction project, it turns out that choosing a design-build company can be good in several ways, all which can contribute to your bottom line.
But when you've depended upon a design-bid-build process to help you complete projects in the past, you may be wondering how a design-build model can be different, or even better. For example, how does the design-build model measure up compared to design-bid-build? How exactly can a design-build model of construction help you control costs or even discover efficiencies? And what kinds of problems can the design-build model help you bypass, so you can go straight to ribbon cutting?
Let's lay the footings for your next project with a deep dive into the many benefits of design-build.
A partner in your vision
When you select a design-build construction firm for your commercial construction vision, it's a breath of fresh air compared to a design-bid-build process. That's because a design-build team works in tandem with you from start to finish to define the project goals related to budget, quality, functionality and schedule and serves as your partner and advocate to meet the defined project goals.
A cohesive team
During the design-bid-build process, you may bring on an architect, a contractor and some engineers—but whether they work well together is a mystery. And historically, because the process is compartmentalized, surprises arise that can lead to costly change orders and increased expenses. With the design-build model of construction, the designers and engineers, project estimator and construction project manager are on the same team, working on your behalf with a collaborative approach, not a competitive one. The result is a super smooth process and the virtual elimination of change orders, so your project hits the deadline and the bottom line, where it should.
Competitive pricing
The design-build process does include a competitive bidding process to ensure that you are getting the most bang for your buck. After the design-build team has collaborated to develop plans and specifications for your project, the team then facilitates a competitive vendor bidding process with local and regional vendors, which will be shared with the owner in a bid tabulation. Along with qualifying price, the design-build team also qualifies vendors regarding experience, manpower, schedule and financial requirements, which can prevent other challenges once the project is under construction.
Design-build construction model and cost savings
Overall, with a single point of contact throughout the project, having a collaborative team on board with a shared commitment to the project, and the ability to facilitate a competitive vendor bidding process, costs are controlled, seamlessly. With the design-build construction model, it's all simplified and streamlined…which is sure to be reflected in your bottom line.
Want to learn more about how the design-build model of construction, and our collaborative approach to commercial builds can work for you and your next project? Contact us, and we'll be happy to show you how a design-build contractor can make a real difference for you.