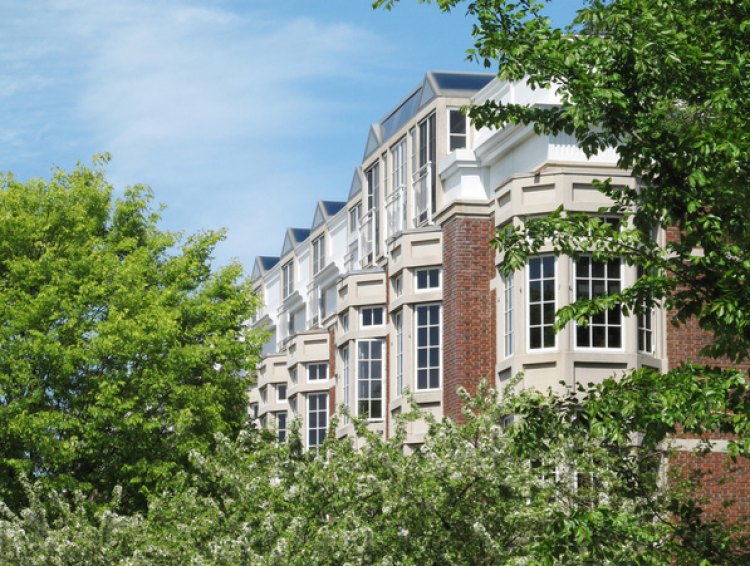 In student housing, live/learn mindset and resort-type amenities are trending
As colleges and universities compete for students, student housing is evolving to offer widespread appeal and attract and retain the masses. Industry leaders say the latest construction and design trends in off-campus student housing or residence halls include lavish amenities, vast social spaces, full-sized theater studios and dedicated study spaces. And, of course, all of it comes with lots of internet bandwidth.
Here are five of the top student housing trends today.
#1 On-site convenience services. Amenities such as snack bars, coffee shops, fully outfitted fitness centers, and services such as laundry, dry cleaning and housekeeping are increasingly popular. By providing these services, students are able to spend more time focusing on their studies and less on the mundane tasks that are a part of life.
#2 Dedicated academic or study areas. Think chic study pods, like those offered at Southern Methodist University, or cushioned benches in a semi-private enclosure, like at Oklahoma State University, according to www.bdcnetwork.com. At the University of Maryland, lower levels of one residence hall have seminar and study rooms as well as a multi-purpose room that seats 140. Even in off-campus housing, common spaces are being developed with the knowledge that they will be frequently utilized for group or private study.
#3 Big common, or "random collision" areas. Housing at places like San Jose State University have student lounges on every floor, and at Cornish College of the Arts, students gather in a fireside lounge. According to "4 factors driving the student housing market," the focus on academic and social spaces indicates that much of what students learn while at college happens outside of the traditional classroom.
#4 Resort-like amenities. As schools start to consider student housing an extension of their brand, student living spaces are taking on new aesthetic features, including reflecting pools, walls designed to display artwork, resort-like pools and decks and retail spaces. In addition, housing has top-of-the-line products for flooring, countertops, appliances and more.
#5 Higher-density projects. To be a contender in the housing market, it's essential that student housing be located within walking distance to campus. Because nearby land can be difficult to find, housing is trending toward vertical projects. That can mean everything from a five-story building with above-grade parking on a small, 2.5 acre site, to a 20-story high-rise building.
All together, these trends indicate that students expect high value from their housing dollar, but also a living space that allows them to have an immersive learning experience which goes far beyond the classroom.