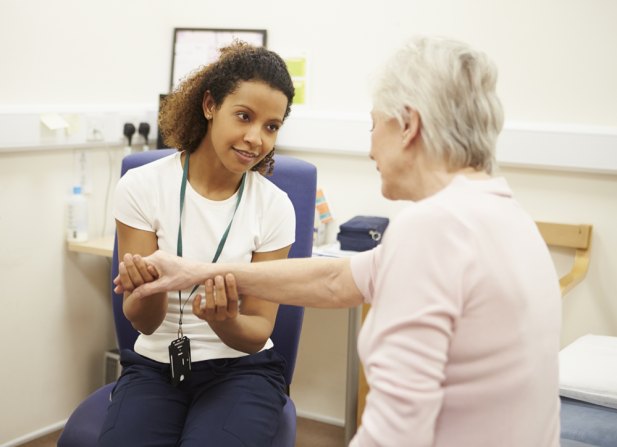 Building New Revenue Streams Into Your Senior Housing Budget
When it's time to build or renovate your senior housing facility, perhaps it's also time to take a step back and really give some thought to the scope of your project. Surely you want to maximize profitability and return on your investment. But how?
Building new revenue streams into your senior housing budget can play a key role in getting the best ROI for your project.
The buck starts here: generating new revenue streams in senior housing
Several emerging trends offer the opportunity to provide a product or service your residents and their loved ones want, all while building additional revenue streams for you. Here are some of the promising options you can build into your plans.
Provide virtual care plans
Memory care facilities continue to be in demand, and as baby boomers retire in greater numbers, it's likely demand will grow for years to come. For an upfront investment, you can secure technology necessary for advanced aging services to meet the needs of this aging population while supporting their desire to stay in their current environment. Remote monitoring and communications tech along with professional support services can allow you to offer virtual care plans aligned with the needs of those residents, even and especially as those needs become more acute. You may even want to consider offering bundles of services specific to the needs of each individual for monitoring and support. Differing tiers of care could include remote monitoring services, medication reminders, vital signs checks and much more.
This solution not only ensures your facility maintains its current residents, but it shores up a lasting revenue stream that may increase over time for your senior living facility.
Short-term rehab units and leased rehab space
With an aging population, rehabilitation and the experts to provide such care is a must. Short-term rehab units—perhaps separated from other parts of your housing facility—can be conveniently reached by your residents requiring such care. If your facility provides assisted living, this could be a natural extension and an obvious new revenue stream for you.
Your facility may also be able to accommodate expanded rehab space that can be leased out to providers. Their services could of course be offered to nonresidents as well as residents of your senior housing facility.
Seniors and technology
Living the smart life has never been a more attractive option, and today's seniors appreciate emerging technology as much as anyone. Smart technology can enrich the senior housing experience.
Wearable health technology can help to motivate seniors to make healthier choices while also reporting on physical activity and sleep habits. But more than that, it can help group program participants facing similar health conditions better manage their health concerns.
In addition, voice-activated technology within the housing environment can simplify life's daily chores and needs for residents. Imagine, they could order the personal items they need from the comfort of their living room chair and have it delivered straight to their apartment. Consider outfitting units with the capability to provide these services at a cost.
Advanced concierge services
Bring the convenience of posh hotels to your guests, and make them feel truly pampered while generating a new revenue stream for your facility. Concierge services can span everything from travel arrangements to dinner reservations and tickets to shows, even arranging car service. You can provide these services at a cost below the price that your residents would pay if arranging these service on their own.
Upscale dining options
Gone is the love for scheduled meal times and cafeteria-like dining. Particularly in higher-end senior housing facilities, upscale dining options are in demand. Residents appreciate the ability to gather with friends and family in an intimate, upscale restaurant without leaving the neighborhood. Consider adding creative dining options to your facility, while also adding an additional revenue stream.
Additional revenue streams in senior housing: options abound
Senior housing is changing as the generations who are using the facilities also change. When it's time to build or renovate your senior housing facility, thinking about additional revenue stream options is wise, as it will give you the chance to lay the groundwork for a profitable and sustainable future.