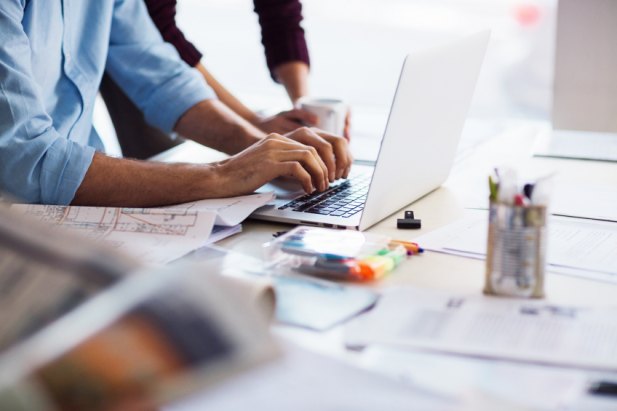 Commercial construction and real estate development: getting started
When your business goals call for a new space in which to grow, it can be hard to know how to get the commercial construction process moving. In fact, the development of new commercial real estate can be a demanding and stressful venture, not to mention a business move that can require significant investment. Here are six steps to get you started.
Step 1: Find a location. Check first with your city's zoning and planning division to determine potential locations where your new commercial development will find its home. If a potential location is not currently zoned for your intended use, ask planning and zoning officials regarding the ability to re-zone. Take care to research other projects and plans for each potential location, which can dictate the future level of need for your business offerings. Depending on other planned development, your business could be positively or adversely affected in the short- or long-term.
Step 2: If you haven't already, determine the purpose of your commercial property and conduct a needs assessment. If you want to invest in a commercial property to attract tenants, such as an office space, industrial property or an apartment building, you'll want to conduct a community needs assessment for that rental property first. If your goal is to build to suit your own business, for example, a retail property, a grocery market or a convenience store, you'll want to carefully consider your individual and business needs in addition to assessing demand within the community for your products and services. Commercial construction consultants are available that specialize in the development of market and feasibility studies to help gather market data regarding specific project locations for your business. Armed with this information, you'll be better able to pinpoint a location and a commercial building vision to position your business for success.
Step 3: Establish a budget. In order to secure funding, you'll need to have a good feel for the costs involved, including architectural, engineering and building goods and services. You could get individual estimates from each, but the most efficient way to establish a budget is to engage a design-build firm which will manage the project for you from beginning to end. In addition to saving money and time over the course of the project by reducing change orders, true costs are established much earlier in the process and you'll have tangible plans when seeking financing.
Step 4: Secure financing for your commercial building. Start the conversation with lenders, investment companies and/or individual investors. Share the market study and project budget information you have obtained, along with your business plan, with prospective financing partners. Be sure to request information regarding potential financing programs or incentive programs that your project may qualify for. Getting the financing into place will expedite your commercial construction development process.
Step 5: Conduct site due diligence. Engage a geotechnical engineering consultant to conduct sub-surface testing to examine important factors that can affect construction, like ground quality or underground structures. Also, engage your design-build partner to develop preliminary civil engineering information to determine site grading requirements and site utility requirements, which can have a significant impact on construction costs.
Step 6: Purchase the land. If the property meets your requirements, is geographically likely to generate the desired level of business and can be zoned for your project, make it yours and engage your design-build firm to make your vision a reality.
With these six steps underway, you'll be breaking ground in no time, ready to lay the foundation for your future business success.