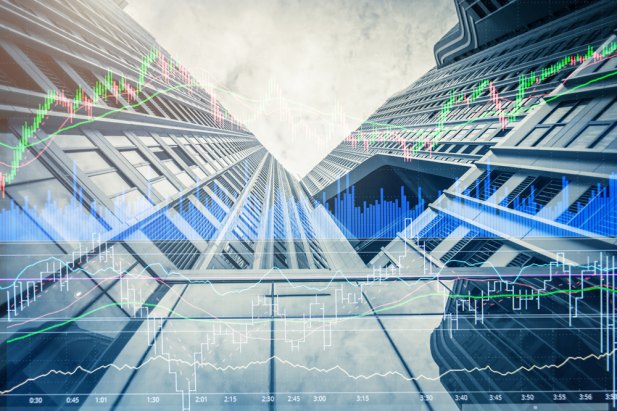 Commercial construction trends and opportunities today
Trends signal opportunities in the market
Commercial construction continues to ride a wave of success and high demand in 2019, and opportunities abound for those who are savvy and eager for the chance to ride that wave. How will the existing pace of commercial construction and winds of change shape 2019 for your industry? Here's a look at the trends we're watching and expecting to continue for the rest of this year and perhaps beyond…and the opportunities they present for you.
Emerging and continuing trends in commercial construction 2019
Creative use of vacant store space
As consumers have turned toward ecommerce, we've seen numerous major brands with bricks and mortar locations take a hit, leaving large, empty storefronts behind. But while this may seem to signal the end for these spaces, we're seeing a rebound in progress. Developers and landlords are looking at creative solutions for utilizing these spaces, giving them a reincarnation of sorts. Some are looking at solutions that involve breaking up the space so that smaller stores can move in, while some are being repurposed as family and community entertainment centers. Others are reimagining them into attractive living spaces for seniors or even multifamily housing—fulfilling hot demand in these sectors. One thing is for certain, developers and landlords have an opportunity to create new life for these spaces, and the next chapter could make these sprawling properties attractive to a wider variety of tenants than we might ever have imagined possible.
Commercial construction in senior housing sector is booming
Senior housing remains a strong player in the current demand for commercial construction, with the upcoming retirement of baby boomers and market competition driving much of the change. Older facilities are looking for a facelift to compete with newer developments, and newer developments are embracing a movement toward senior housing that, well, doesn't evoke a standard senior housing feel. Think restaurant-style dining options, luxury housing, multifamily developments, mixed-use senior housing and smart home tech with on-demand services.
For our industry the increase in interest from this sector poses unique considerations as developers and senior care providers push to capitalize on the best sites available in communities with unmet demand, while expansion and remodeling must often be completed as the facility is operating while creating minimal disruptions for senior residents. It's a fascinating challenge and definitely one we handle with great care and conscientiousness.
Restaurants continue to serve up demand
The restaurant industry continues to look to commercial construction to create a consistent brand across geographical areas or to revamp their brand for its latest incarnation. Even where national chain restaurants currently exist, construction demand remains high as they build out new concepts and look to grow through new construction at fresh locations, while causing minimal disruption to existing properties.
General business growth and commercial construction needs
As the economy remains strong, we continue to see business growth from multiple industries, including the grocery sector as well as manufacturing. Bricks and mortar grocery stores are coming up with innovative ways to remain players in the world of ecommerce, focusing on convenience for customers as well as a high-level of customization. In the manufacturing sector, a rebound since the Great Recession has helped create additional manufacturing jobs and, of course, a need for additional space. This is a trend that seems to have reached both larger and smaller manufacturers. Continuing advancements in how products are serviced and manufactured is also driving demand, and design-build commercial construction teams are on the forefront of creating custom solutions for these rapidly-changing industries and their unique needs.
Commercial construction in 2019: continued strength
Overall the commercial construction industry in 2019 is in a position to experience continued high demand, presenting opportunities for those ready to adjust to these rapidly-changing sectors. With a design-build team on your side, you can be assured that everyone is on the same page from project design through completion, virtually eliminating change orders while keeping your project on schedule. Stay tuned; we'll keep tabs on the industry and make sure to keep you updated as trends emerge, so you can capitalize on these opportunities as they develop.