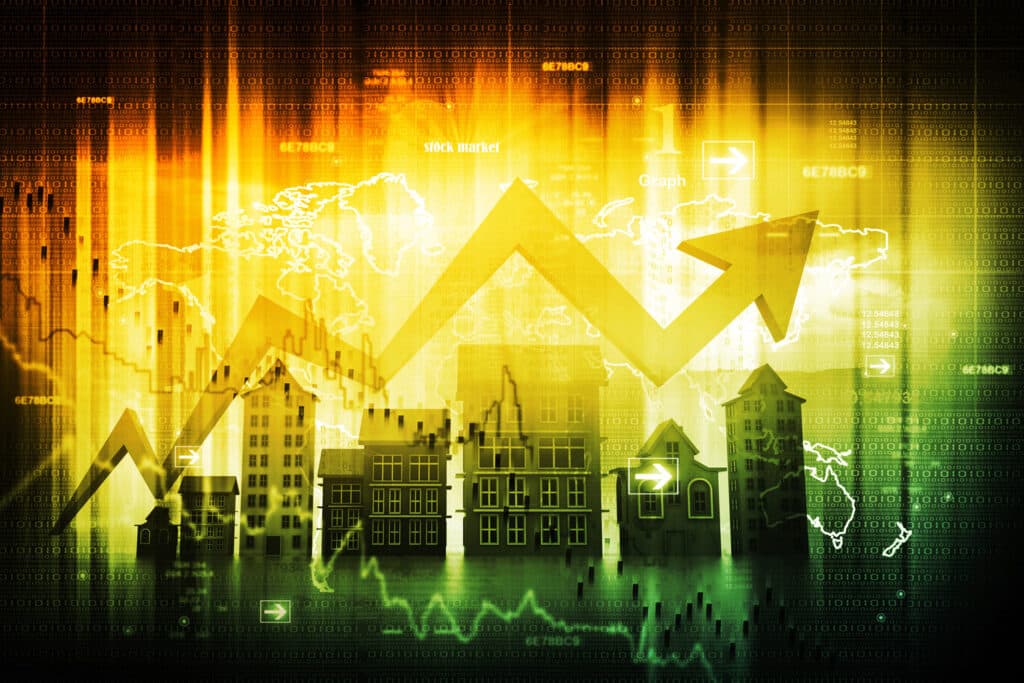 Where it's been, where it's headed and how it will affect your build
Inflation is affecting every one of us, and that includes those of us in the construction industry. From baby formula to buttresses, pizzas to electrical panels, refrigerators to rebar and everything in between, prices are undeniably up. For developers, this poses a conundrum: build now, or put the project on hold to try to wait it out.
There's no way to sugar coat it, nor would we, knowing how much is at stake for any developer. Inflation is having a massive impact on the construction industry. Whether you're knee-deep in building plans or just beginning to think about how you can take advantage of opportunities like those in multifamily housing or senior living, you might wonder how inflation will affect your project goals. So where is inflation now? How does that relate to recent history? And more importantly, where is inflation headed for the construction industry? Let's take a closer look.
A closer look at inflation in construction in recent history
Building in volatile times is, in recent history, the norm. A few years ago, a global pandemic was declared, putting a hard stop on many projects as cities, states and nations went into partial or complete lockdowns and navigated pandemic mitigation. In the wake of this upheaval was disruption to the supply chain, fed by several contributing factors. First, while the U.S. resumed operations, several countries that produce building materials continued to struggle. Then there's a lingering shortage of workers to fulfill production and distribution needs. Pair those factors with escalating fuel costs, and it's safe to say we all feel a bit like a punching bag.
Labor. Materials. Distribution. All of these factors feed into construction inflation. In terms of hard numbers, the average inflation rate over the past three decades has been 3.7% for both residential and nonresidential construction. In 2020, inflation for nonresidential buildings dropped to 2.5%. For residential construction, inflation averaged 5.3% growth from 2013 through 2020. As 2020 faded into the past, we started seeing market changes.
In 2021, nonresidential building inflation rose to 9%, while residential construction inflation soared to 14%. More, Producer Price Index material inputs rose to 22% in 2021, the biggest jump in recorded history. Steel shot up to new heights, more than doubling in many cases. Lumber, gypsum, copper, brass, aluminum and plastic all saw double-digit percentage increases in 2021. Seemingly nothing was spared, with paint, asphalt and concrete all enduring price increases. This PPI for construction inputs does not include construction labor costs [link to don't table your project].
Recently, construction costs have commanded news headlines outside of industry publications, as well as among internal analysts. The U.S. Census Bureau reports construction costs rose by 17.5% from 2020 to 2021, reportedly the biggest price increase in 50 years.
Construction inflation: what's ahead?
For commercial construction here in Rochester, Minnesota, La Crosse, Wisconsin and beyond, planning is key to project success — and in these market conditions, it's even more essential. Yet planning can be challenging amid rampant inflationary pressures, not to mention the industry's myriad other challenges. Suppliers, too, are wrangling with inflation, and many have ceased offering long-term price quotes to maintain agility in the face of such risk. Simply put, that makes budgeting tough for developers and contractors alike.
There is good news on the horizon. CBRE forecasts a 14.1% hike in construction costs year over year by the end of 2022, but they anticipate stabilization in the coming two years. Analysts expect cost inflation to slow by the end of this year and resume normal levels next year, though there may still be market volatility for some materials. The CBRE Construction Cost Index is projecting cost increases of a modest 2%-4% in 2023 and 2024.
Market opportunity remains in the construction space
Despite these inflationary pressures, and in light of a projected return to near-normal inflation levels in the coming years, opportunities continue to exist for developers who onboard the right construction partners for their projects. The design-build model of construction can reduce risk, blunt inflationary pressures and maximize opportunity. Contact us today to see how design and build can help take the worry out of what's next in the construction industry.