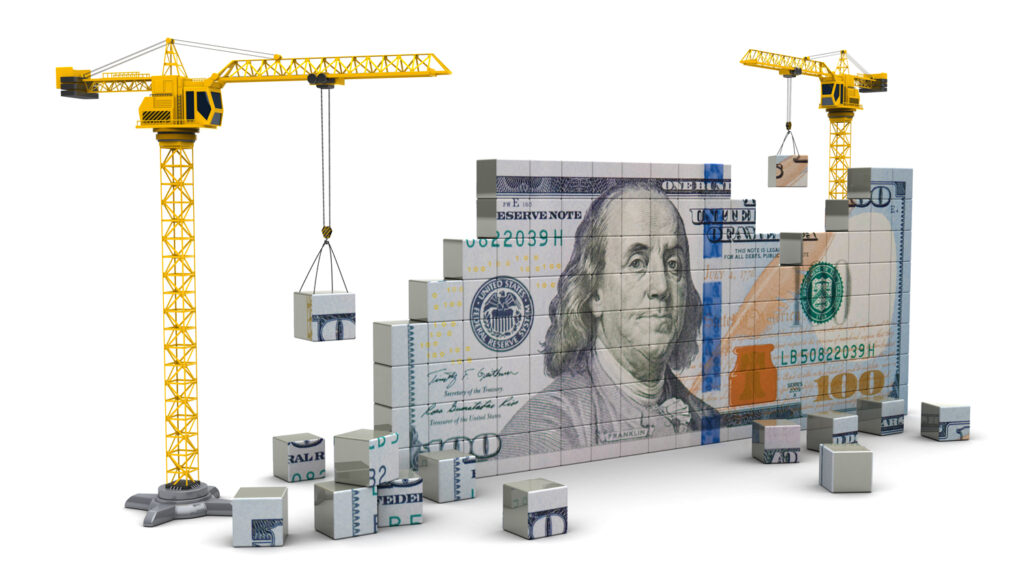 Construction project financing 101
As a developer, here's how to get started
When it's time to build or remodel, understanding commercial construction financing is essential to the success of your project. Yes, it can be tedious, and the process can be complex. Of course, you're not alone: most of us are not savvy to the ways of financing construction projects — our business needs call our attention elsewhere. That's why we've developed this simplified guide to construction project financing 101, so you have solid footing when it's time to proceed with your project.
Building? Expanding? Renovating? Understand the financing first
Building can be a significant financial investment, yet many businesses don't have the cash on hand needed for a major project. Several options exist to make it possible for many who might otherwise find a project is out of reach. Project financing can help cover the costs of land development, construction improvements and more. But as with any financing, it's essential to understand your options and what to anticipate as you move through the process.
There are several ways to finance your commercial construction project, including:
Cash you have set aside for the project
Unsecured financial backing from investors
A loan secured against your interest in the property
A combination of the above
Even if you have the cash on hand to cover the cost of your development, a construction loan might free that capital up for other investment opportunities, which makes it an option worth pursuing for many developers. Here are a few frequently asked questions about construction loans along with additional resources we've developed to help you through the process.
Do your homework before approaching a lender
Being prepared before you approach a lender for your project will give you a leg up. So be sure to have your business plan laid out, as well as your credit history, cash flow history and a clear picture of your collateral and cash. These are among the top five things you should do before visiting a lender for your commercial project. And be sure to engage potential lenders early in your project for financial strategy development.
Can I negotiate my construction loan financing terms?
Yes. It takes a bit of know-how, but negotiating the terms of your construction loan can make a huge difference. You'll need to know your options, establish trust and have a comprehensive information packet put together. Here are our other tips for negotiating construction loan financing.
Do I qualify for an SBA loan?
If you meet certain criteria, you may qualify for an SBA loan, which can provide long-term financing at a low rate. Take our quiz to find out if you are likely to qualify for an SBA construction or renovation loan.
Securing financing for your commercial construction
Getting the financing you need to proceed with your commercial construction project can seem daunting, yet if you approach the process thoughtfully and well-prepared, you will increase the likelihood of success. Keep in mind, the design-build model of construction can eliminate costly change orders, saving time and money on your next commercial construction project. Contact us to learn more about how our team can help you build the future of your business.