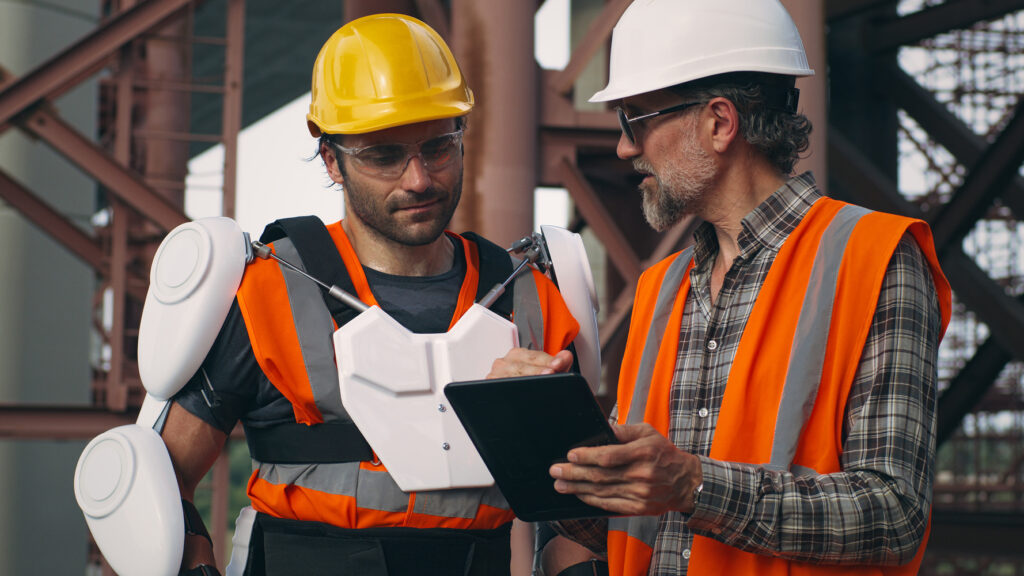 Construction technology: shaping the future of building
The future of construction may be built by these innovations
Innovation has always played an essential role in construction. These days, innovative construction technology is shaping the future of the building industry, improving everything from efficiencies and productivity to safety and more.
Even amid the pandemic when much of the world came to a pause, the construction industry kept innovating. Needless to say, these innovations promise to improve the commercial construction experience for owners as well as commercial building contractors. At DBS Group, we're watching these technologies closely, embracing them when they stand to improve our projects, and we want to share our excitement with you.
The latest innovations in commercial construction
Here are some of the technologies shaping our design and build world now and in the future.
1. Blockchain technology
Recently, there's been substantial buzz about the blockchain, often related to non-fungible tokens — also called NFTs: unique versions of digital artwork — and cryptocurrency (and since that isn't really our thing, we'll stick to the commercial construction talk). But these days, blockchain technology is also making a virtual splash in the world of construction. That's because blockchain has potential applications for project management. Due to the nature of blockchain technology, it's encrypted, accessible from anywhere and can be used for even large projects. That makes it likely to be leveraged in construction management to store critical information like contracts, payment and project planning.
2. Building Information Modeling
The prevalence of BIM continues to grow. It allows for creating a digital model of a building before you turn the first spade of soil. That's a giant leap forward as we strive to reduce and eliminate risk, forge new efficiencies and even thwart potential problems. BIM is being used throughout the construction lifecycle, from preconstruction to ribbon cutting, and it has positive ramifications for nearly every part of your next project.
3. 3D printing
3D printers are like something you'd expect to see in a sci-fi movie — a futuristic and almost unfathomable technology that can print anything, including entire buildings. While it's just beginning to be leveraged for large commercial construction projects, it has the potential to speed the construction process, reduce or eliminate errors and use materials more efficiently than traditional construction.
4. Wearables
From smart technology for hard hats and boots to smartwatches to entire exoskeletons, wearables are changing the commercial construction world. The impact should not be underestimated. Think increased safety and reduced injuries for construction workers and improved efficiency. As construction remains a high-risk industry, technology that saves lives and reduces injuries is a welcome improvement.
5. Augmented Reality
Often used for immersive video games, AR can enhance the commercial construction process. From measuring spaces in real-time to displaying safety information relevant to the current activities of the worker and even digitally laying project plans over an area as the worker focuses on it, AR holds tons of promise for the future of building. And workers can access AR technology through wearables like goggles, so they can tap into this information the moment they need it.
Searching for general contractors near me?
If you're searching for a general contractor in La Crosse, WI, or a general contractor in Rochester, MN — or virtually anywhere in the Upper Midwest — the design and build experts at DBS Group can help. We're passionate about using the best of today's technological advances to build the future of the industry. If you're ready to explore how these technologies can improve your next commercial build, contact us.