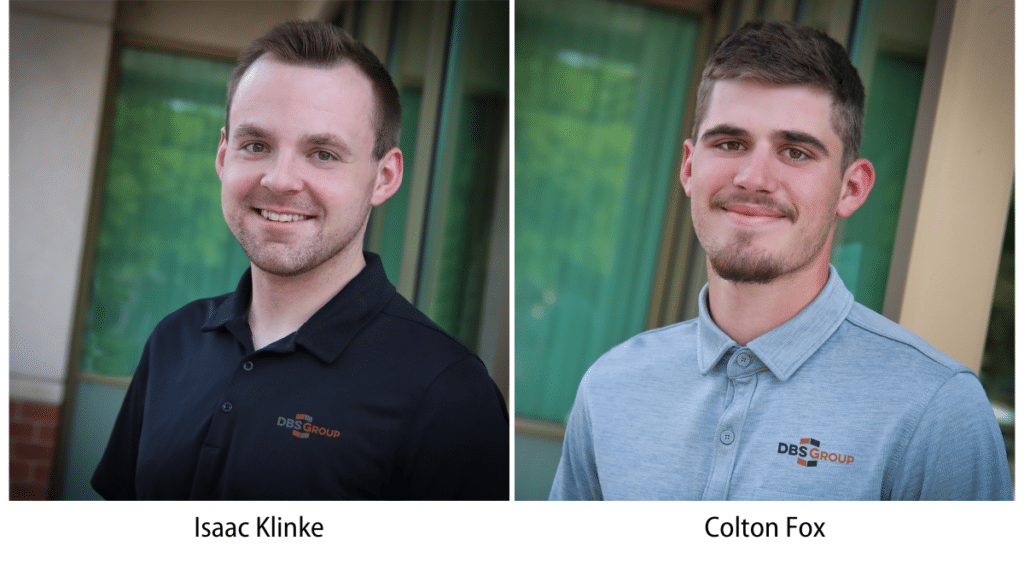 DBS Group expands team with more new hires
Design-build construction firm DBS Group has hired Isaac Klinke as a project estimator and Colton Fox as a carpenter. The new hires reflect the company's steady growth and need for experienced professionals to meet increasing demand.
Klinke brings several years of experience in commercial construction project estimating and project management and has a bachelor's degree in project management from Bemidji State University. He joins other estimators at DBS Group, providing budget and estimating input for the financial aspects of client projects.
Fox has worked as a carpenter focusing on residential and commercial projects for the past several years. He'll be involved in the firm's self-perform carpentry services, bringing his practical expertise to bear on a variety of commercial construction projects.
"We can already see that Isaac and Colton are valuable additions to our team," said DBS Group President and CEO Chris Walters. "Not only do they have the skills we need. They also embrace our customer-first philosophy and collaborative approach to projects, where resourcefulness and doing the right thing guide our efforts."