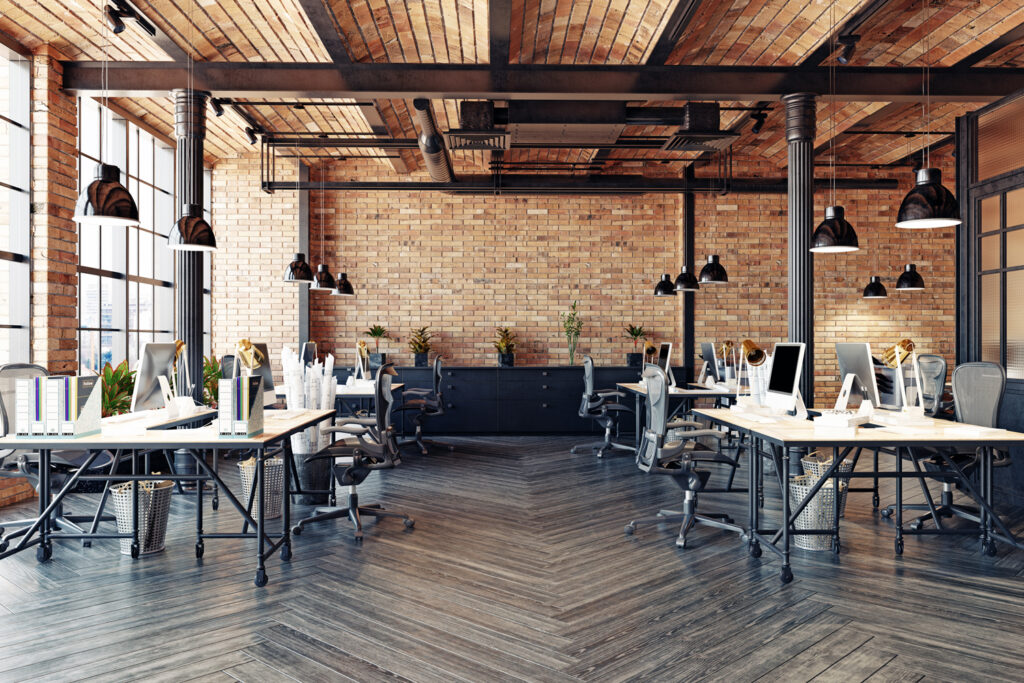 Design-build office trends in 2022
Office trends in 2022 reflect pandemic influence
As more businesses developed return-to-work strategies, office space use trended up in 2021. And economists expect occupancy to continue improving in 2022, mainly in the latter half of the year and particularly in medical offices and suburban areas.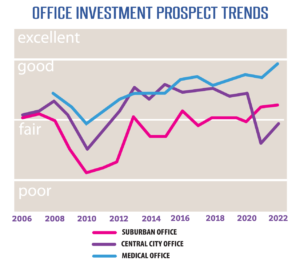 In its 2022 U.S. Real Estate Market Outlook, CBRE says the creation of 1 million new office-using jobs combined with medical advancements that increase workplace safety will fuel that growth.
Office designs that emphasize health and safety
But as more companies and their employees have embraced remote and flexible work arrangements, office trends in 2022 look and operate in noticeably different ways to accommodate today's new hybrid workforce.
Convertible offices will be the next big thing, with modular furniture and changeable partitions for quick configuration changes. As these new modular arrangements increase, so will the potential for noise and the need for noise cancellation measures like plush carpeting and acoustic partitions.
Offices that balance health and productivity
Safety features will also figure prominently as businesses strive to balance employee productivity and health. More offices will incorporate noncontact measures like automatic doors, soap dispensers and flushing systems; plexiglass and fabric screens to contain germs; and improved supply and exhaust ventilation.
The green, sustainable structures trend will extend to office design-build plans as employers seek to save energy (and money) while also integrating calming and homelike features, including natural materials, textures and light; comfortable, soft seating; and household appliances. The goal is to foster an engaged, productive workforce.
Excerpted from DBS Group's 2022 Trend Report.