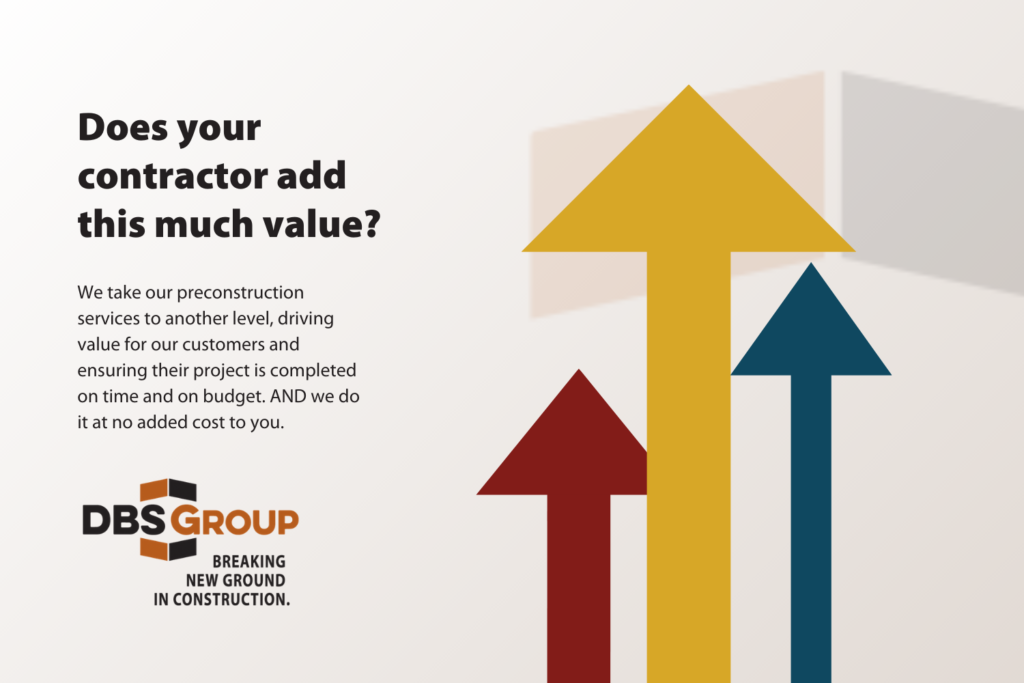 Does your contractor do that?
At DBS Group, we start working long before the other guys
Maybe you can't judge a book by its cover, or a person by their looks (although anyone rocking a mullet these days may get a double-take). But it turns out you CAN judge a contractor by their preconstruction services.
Simply put, DBS Group takes preconstruction services to another level, driving value for our customers and ensuring their project is completed on time and on budget.
Our preconstruction services include:
Due diligence coordination, including coordination of geo-technical surveys, phase 1 surveys, hazardous material surveys, etc.
Identification of required municipal project approvals, including timeframes, durations and information required of each, for inclusion in a Preconstruction Schedule.
Pricing input, including comparative costs, of building assemblies for the designer and owner's consideration.
Pricing input, including comparative costs, of materials/products/manufacturers for the designer and owner's consideration.
Means and methods assessment for building assemblies being considered.
Constructability assessment, including suggestions for improving project-specific details.
Project budget development, including check-in estimates during the design phase.
Value engineering development, as needed to ensure the owner's budget goal is being met.
Sustainability review, including ROI analysis and identifying rebates available from utility companies.
Identification of lead time for building assemblies, materials and equipment being considered — critical in today's market!
Bid package development/phasing, so that if needed, construction can start while design is being finished.
Detail project schedule development for use in vendor bidding to properly communicate schedule expectations to the project team.
Competitive vendor bidding and qualification.
Our preconstruction services are unmatched. From conceptual budgets to detailed estimates, our preconstruction pros hook you up. As we delve into design, our team will provide insights that ensure project costs meet budget expectations. And our vendor network works hard to give you a competitive pricing advantage.
Does your contractor do all that? We'd bet not. The best news of all for owners is that the value-add preconstruction services we provide come at no added cost to you, as they're standard to our design-build delivery process.
So maybe the jury's out on whether you can judge a person by their mullet. But you can bet our business up front — better known as preconstruction services — will make you and your commercial construction look good.
Want to know more about the DBS Group difference? Check out our full slate of construction services.