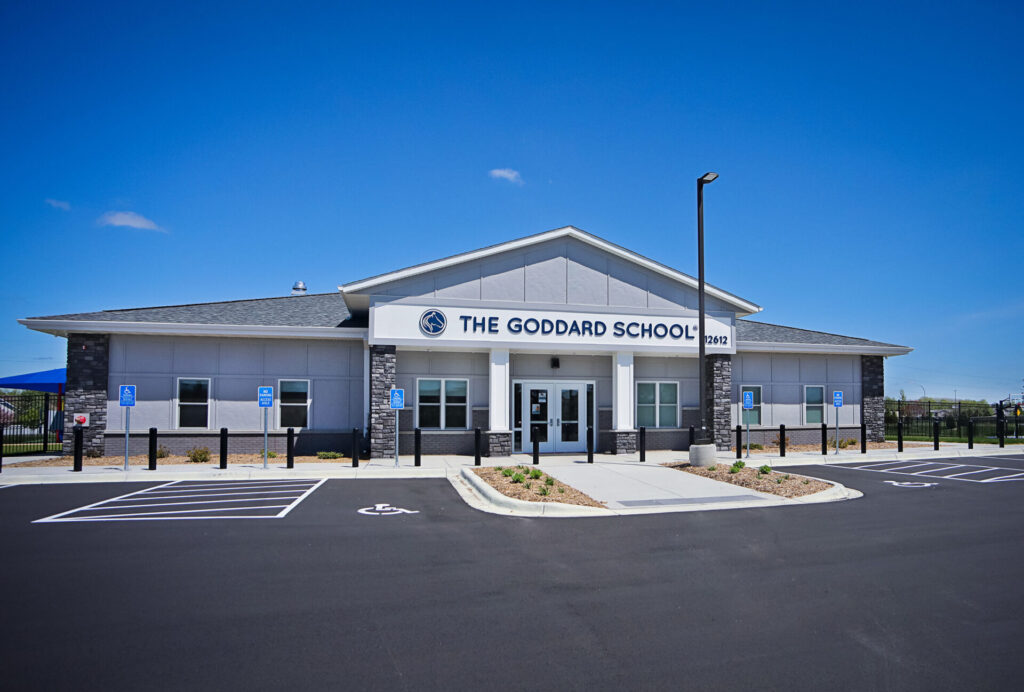 Goddard School hires DBS Group for Minnetonka project
Goddard School of Minnetonka has selected DBS Group to serve as construction manager for a new center in Minnetonka, Minnesota. The project includes converting an existing 10,000-square-foot facility at 14900 Highway 7 into a typical Goddard School early childhood education center. When complete, it will look similar to the Goddard School DBS Group built for the company in Blaine, Minnesota, in early 2020 (pictured above).
The existing facility conversion includes a complete gut and remodel of the interior and exterior building areas to bring the building to Goddard School prototype standards and requires extensive site improvement work for utility upgrades, employee parking and playground areas. Construction begins this month for substantial completion in Spring 2022.