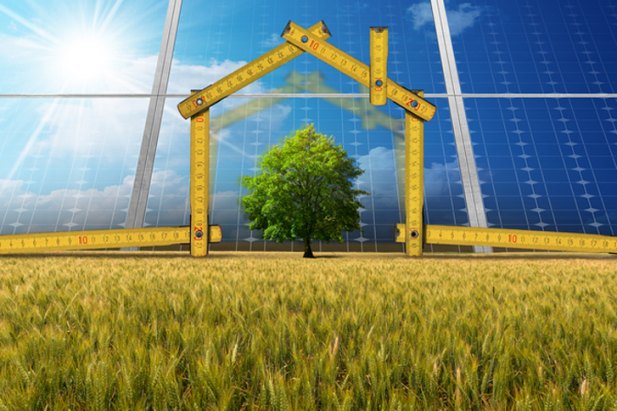 Going Green on Your Next Project While Staying in the Black
If being eco-friendly is important to you when planning your next construction project, there's good news: being green doesn't have to put you in the red. Although it has been a long-held assumption that choosing green, or earth-friendly, options is costly, the truth is there are many choices you can make that are cost-conscious as well as earth-conscious.
Even if getting LEED-certification isn't a priority, and you just want to make earth-friendly choices, there are many things you can do to reduce your carbon footprint. Here's a look at several greener choices you can make on your next project that won't cost you a ton of green.
Consider building orientation. It may seem like a small matter, but you can take advantage of passive solar heat just by carefully considering building orientation and installing windows on the south facing side of the property (if you are in the northern hemisphere, as we are). For our harsh winter climate, double (double glazing) or triple glass panes to hold in that precious heat when the mercury nose-dives. And to keep your building cool in the summer, shades and strategically-constructed overhangs can be used to block that high summer sun at a relatively small cost.
Consider building location. Consider your project's proximity to public transportation. After all, employees who have access to public transportation can join in your green efforts by taking trains or buses for their commute, thereby keeping your collective carbon footprint smaller. Also, planning for sidewalk access, inviting and safe pedestrian walkways and proximity to safe intersections will promote walkability to and from your facility. Finally, plan for bicycle traffic to and from your facility with secure bicycle storage and changing rooms for bicycle users.
Save water and dollars. Consider choices that allow you to reduce water consumption and conserve this resource. Incorporate high-efficiency plumbing fixtures, including tank-less water heaters (which heat water on demand), low-flow showerheads, faucet aerators and EPA-labeled WaterSense products. Also, design landscaping for water efficiency using native plants that are tolerant of local soil and rainfall conditions, and use efficient landscape irrigation equipment such as drip irrigation and soil moisture sensors. This will not only save water but will save on water bills throughout their use.
Consider sustainable materials. Incorporating sustainable building materials can be an effective means of reducing your carbon footprint. Engineered siding products, such as fiber-cement siding and trim are an option to consider for your building exterior. Recycled carpet pad, recycled carpet tile, water-based adhesive and low-VOC paint are options for your facility interior. All of which are competitively priced and of good quality, yet provide opportunities to reach green building goals for your project.
Going green may seem like a huge undertaking, but making many small, green choices can make your next project cost-effective and earth-friendly. Partner with a design-build firm, and you'll have the added benefit of a streamlined project delivery process and a single team that truly understands your green vision from day one.