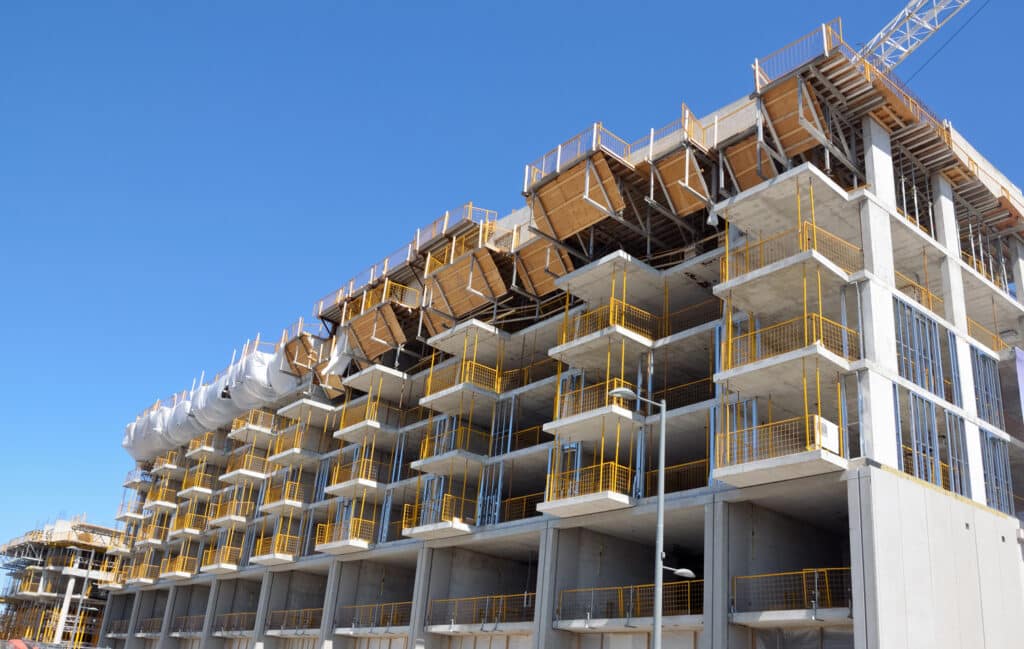 Building affordable housing complexes that are affordable for developers
Building affordable housing that pencils out is possible; here's how.
The need for affordable housing in the 7 Rivers Region — and around the country — seems ever-present. In the United States, research shows there are only 29 affordable, suitable rental units for every 100 low-income households. But to build affordable housing that is also affordable for developers to take on can be challenging and requires savvy. That's precisely why such projects can get overlooked by developers.
The good news is that with the right intel, approach and resources, it is possible to bridge the gap between what affordable housing costs to build and the rent lower-income families can afford. Here are some of our best tips for keeping affordable housing complexes affordable for developers.
Tips for private-sector housing developers to manage costs, optimize benefits of building affordable housing
Developing affordable housing that offers a promising return for investors can be challenging. After all, there are myriad costs to consider: land acquisition, construction, architecture/design, financing, operating expenses and much more. If you're a developer, you know and understand the implications of these costs all too well. Thankfully, there are options you can leverage to help manage the costs of developing affordable housing while optimizing your potential ROI. So let's take a closer look.
Be precise with your location.
The need for affordable housing persists everywhere. However, with a bit of research, you can find locations that carry advantages that will give you a head start to making the numbers work. Specifically, how are a local municipality's zoning and development policies currently set up to help you address this social need? Examples to look into would be city-owned property, opportunity zones and flexible zoning relating to density. Any one of these, or a combination thereof, can go a long way toward making your project financially viable.
Explore tax credits.
For developers of affordable housing in the U.S., the Low-Income Housing Tax Credit program (LIHTC) is a great resource. Since 1986, this program has bolstered affordable housing projects to the tune of $8 billion a year and serves as the largest source of new construction in the affordable housing sector in this country. Monies can be used for various purposes, including acquisition, rehabilitation and new construction. Rental properties eligible for the LIHTC program include apartments, single-family housing, townhouses and duplexes. Don't forget incentives may also exist at the state and local levels.
Look into grants, housing bonds, trusts, subsidies and other funding options.
A wide variety of creative funding options exist for developers in the Upper Midwest. If you're considering developing affordable housing, researching grants, bonds, trusts and subsidies can be well worth your while.
A good starting point would be your state agencies, such as the Wisconsin Housing and Economic Development Authority, Minnesota Housing Finance Agency (MHFA) or Greater Minnesota Housing Fund (GMHF), depending on the location of your project. These agencies typically offer various offerings ranging from grants to long-term financing. In addition, federal programs such as USDA and HUD are also worth investigating if you meet requirements around geographical location and project size.
Options such as deferred loans can also help bridge the cost gap for developers. Subsidies may also be available for qualifying projects, which can help with operating costs and other expenses. Take care not to limit your search to state and federal financing options, as, increasingly, city funding is available for affordable housing projects. These are typically foundations, housing coalitions and community impact programs, many of which have specific initiatives to enable affordable housing development.
Consider the design and build construction model to better control costs.
Financing and tax incentives are only part of the affordable housing construction equation. Our early involvement and full slate of pre-construction services can help developers make the most of these cost-saving solutions. This includes guidance around sourcing and vetting all funding options for your affordable housing project.
Choosing the right commercial construction general contractor is critical, and selecting a design-build firm can give you the best leverage against unforeseen costs. That's because a design-build project ensures the virtual elimination of change orders, which can otherwise quickly drive up costs.
Your design and build team can help you discover cost savings through thoughtful, timely sourcing of materials and labor. They can also identify creative construction solutions that control costs, such as seasonal timing of your project, incorporating modular or off-site construction solutions, and design innovations that optimize your facility's long-term operations.
Financing affordable housing can be complex; choosing design and build is easy
Let's be honest: constructing affordable housing and ensuring it's affordable to developers can be incredibly complicated. Thankfully, selecting your builder is easy. When choosing a commercial construction general contractor for your project in Wisconsin or Minnesota, the design and build model of construction is clearly advantageous. So contact us to start exploring design-build for your affordable housing development in Rochester, Minnesota, La Crosse, Wisconsin and beyond.