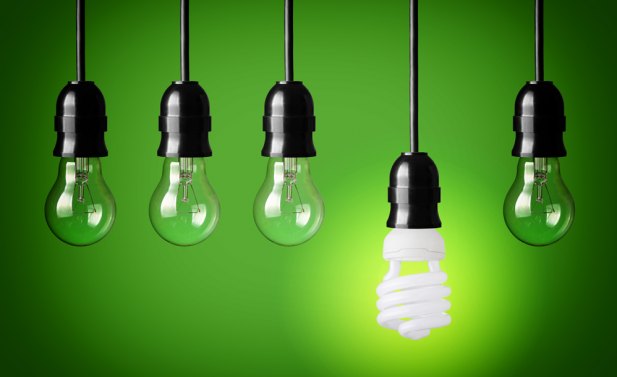 Improving energy performance in existing buildings
Saving energy and money may be easier than you think
Improving energy performance in existing buildings has so many benefits; it's no surprise commercial building owners are looking at low- and no-cost solutions in addition to major overhauls or retrofit projects. The paths you can take in getting there—to whatever finish line marks your energy performance goals—are as varied as you can imagine.
Many options for saving energy require minimal effort and expense. In fact, according to www.energystar.gov, office buildings can waste a third of the energy they use. And according to buildingefficiencyinitiative.org, "Why Focus on Existing Buildings?" commercial buildings account for 40 percent of the energy used in the United States. Imagine if you could prevent that energy loss or reduce the amount of energy that commercial buildings use. The good news is, you can.
Low and no-cost solutions to energy conservation
Let's take a closer look at some cost-effective solutions to improving energy performance in existing buildings, without breaking the bank.
Consider an energy audit
An energy audit can help single out opportunities to save energy in your buildings by reducing the amount of energy that is wasted and improving the performance of your existing building systems. Depending on the property's current level of efficiency, this can save a great deal on your energy costs by reducing demand. Some common energy conservation measures, or ECMs, that may be identified include:
Limiting the adjustable range of temperatures and controlling the temp set points.
Replacing or calibrating sensors.
Setting operating schedules for the HVAC systems so they aren't running when the building is not in use and considering building automation systems that can adjust according to building load conditions. Be sure to check lease agreements before changing the schedules.
Installing lighting controls and occupancy sensors to ensure lights are out when rooms are empty.
Encourage everyone to help save energy
No matter what their title, everyone can take some simple steps to save energy in your existing buildings, requiring no further action on your part other than passing the word along. So encourage staff, tenants and building managers to consider the following steps:
Replace light bulbs, such as those on desk lamps, with energy-saving bulbs.
Clear the way for air vents to operate by removing anything impeding air flow. On www.energystar.gov, experts say vents that are blocked can use up to 25 percent more energy.
Put computers into power save mode when they are idle.
Use power strips to turn off devices completely when not in use.
Unplug devices as soon as they're charged.
Embrace a comprehensive retrofit
Whole-building retrofit projects can be expensive and time consuming, but depending on your goals for your building, they may be worth it. A whole-building retrofit project looks at the entire spectrum of solutions for a building, recognizing that system interaction plays a role in building efficiency. A retrocommissioning process can shine a light on performance issues while providing a variety of solutions: from less expensive to more expensive solutions with a longer payback period and solutions on both ends of the pricing scale that balance out one another.
Improving energy performance: a smart option for many buildings
If improving energy performance in existing buildings is among your goals this year, or if you're thinking of a new commercial construction project with a focus on energy efficiency, a design-build team can help you get your systems on track within your budget. From start to finish, a design-build team works together to ensure projects run smoothly. Because everyone is on the same team, we also virtually eliminate costly change orders, so you won't just save money because of improved energy performance, you'll be confident you've made a solid investment in the right team.