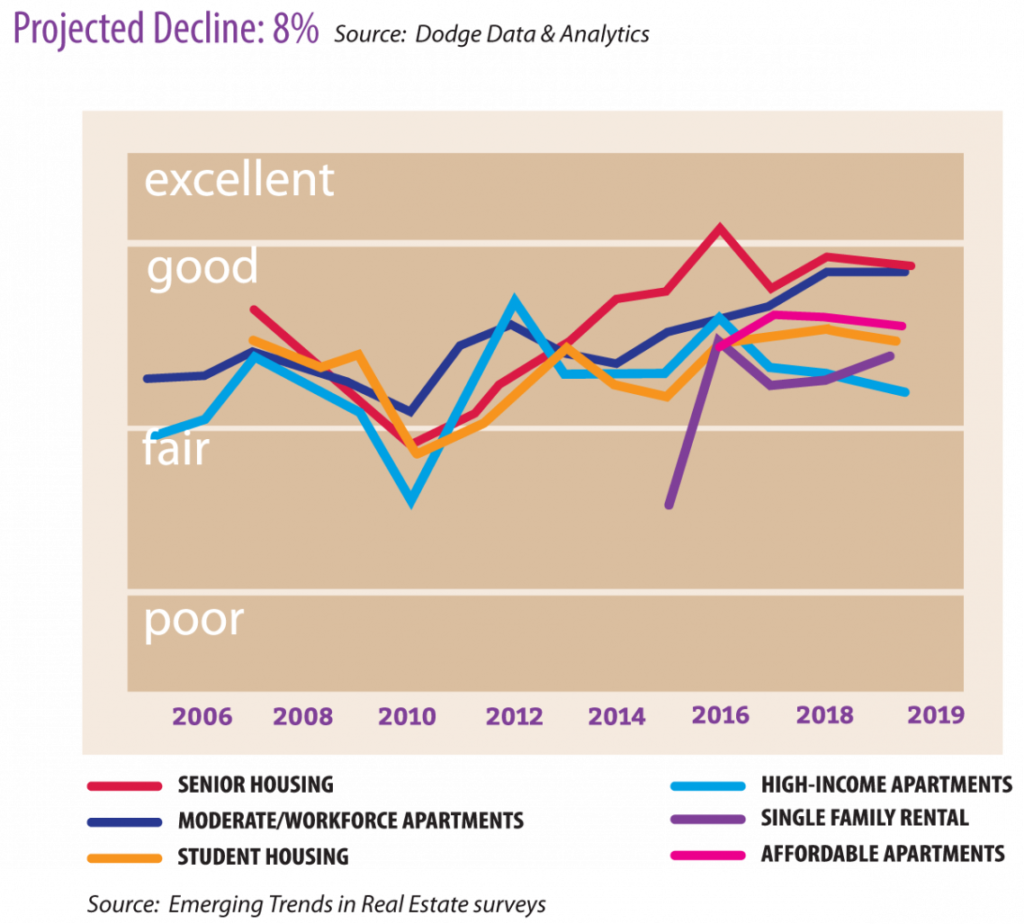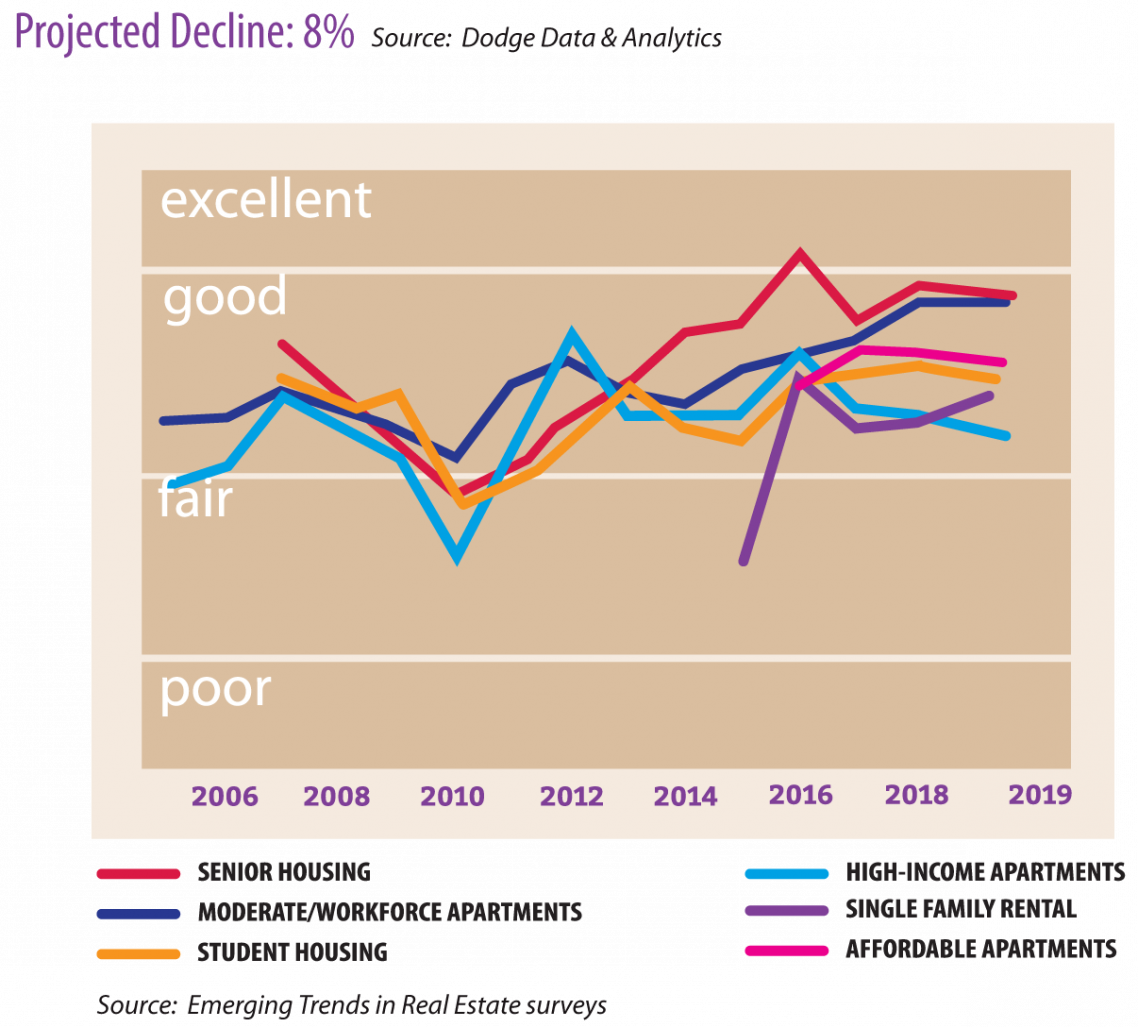 Trend Alert: Multi-Tenant Housing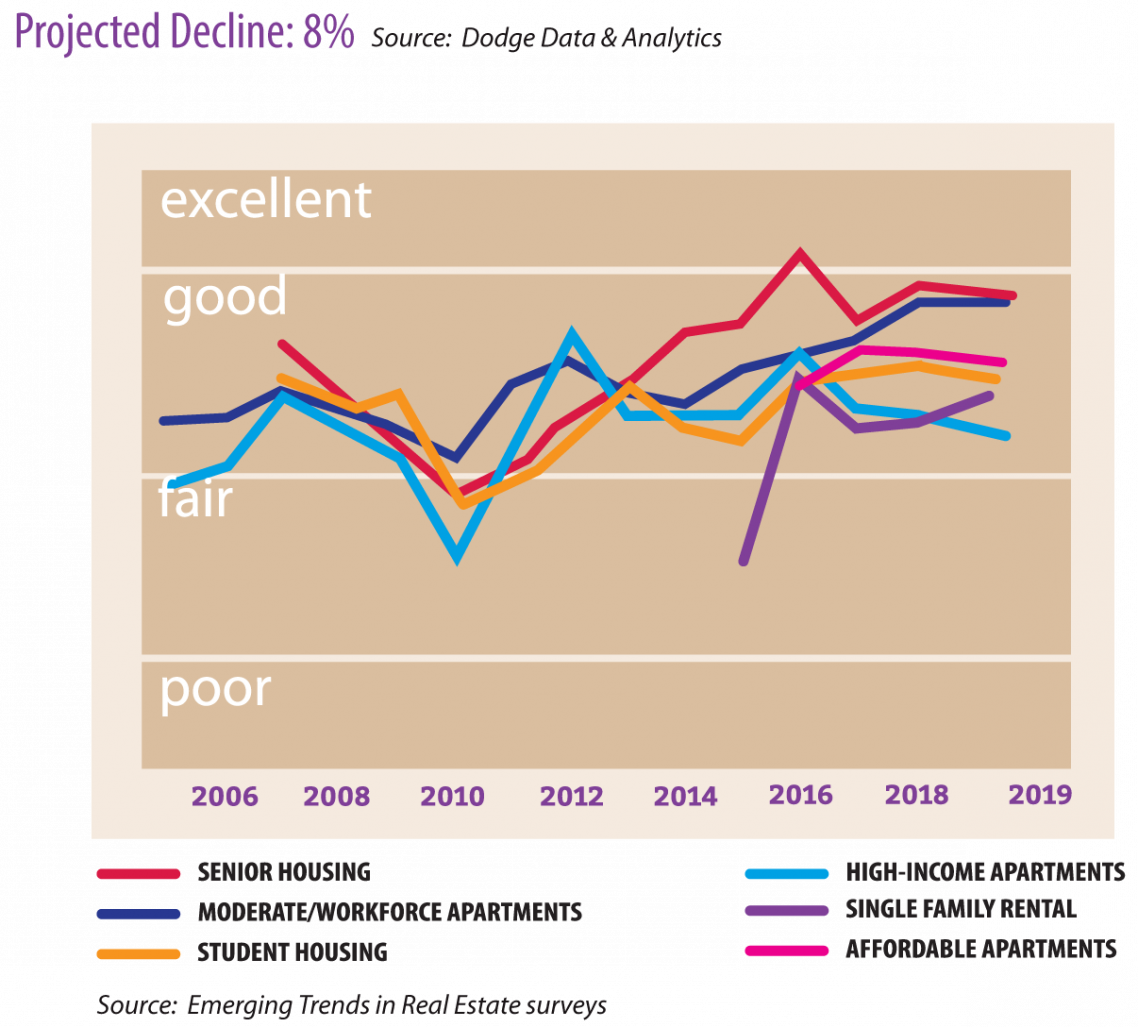 Don't let the numbers fool you. While Dodge Data predicts an 8 percent decline in multi-tenant housing, multi-tenant housing, time and again, has proven to be a safer investment during market corrections. After all, housing is an essential need, and our population continues to grow. The key is focusing on the right subsector and for the long-term.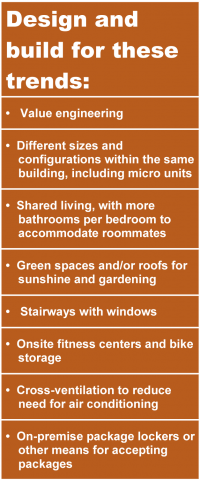 WordPwC ranks workforce housing among the top five best-rated investments to make right now because demand currently exceeds supply, and according to research from the National Multifamily Housing Council and the National Apartment Association, the U.S. will need 4.6 million additional rental units by 2030.
Workforce housing should not be confused with "affordable housing." Rather it is housing that is affordable to the average worker, often defined as someone earning 80 to 120 percent of the area's median income. "The Case for Workforce Housing," a study from CBRE, demonstrates the market potential, revealing that over the past five years workforce housing has accounted for more than 51% of the total for all multifamily asset classes.
With more millennials seeking workforce housing, you can expect demand for moderately priced apartments to continue growing.