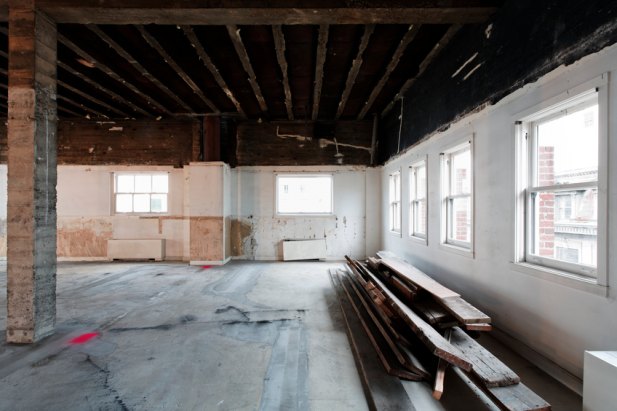 Top 5 trip-ups when restoring old buildings
Nothing quite matches the thrill of restoring an old building to its former glory. To undo the damage that has been done by the hands of time, and the unwitting errors of past property owners, can hold enormous appeal. Yet doing so requires a unique kind of diligence and a particular brand of perseverance. After all, encountering pitfalls in restoration projects is practically guaranteed.
Knowing what to expect can help. Here are the top five trip-ups you're likely to encounter when restoring old or historic buildings.
Building shell integrity. Old buildings have experienced years or decades of settling and shifting which lead to issues with the building shell integrity. Cracks, holes and crevices can develop in the exterior building shell that contribute to water infiltration, pest infestation, energy inefficiency and larger structural issues. Addressing exterior building shell issues should be the top priority before beginning any interior or exterior finish work.
Paint problems. Paint seems simple; it's anything but. Blame it on Mother Nature, moisture issues on the building interior or exterior, or the mistakes of past renovation efforts. No matter what the cause, dealing with multiple layers of deteriorating paint or stain is no fun, particularly when it's important to protect the substrate beneath. Make the wrong move and it could cost you dearly, not to mention permanently damage the integrity of the building. Dealing with paint issues can be time and labor-intensive, and failing to get help from an expert can leave you with less-than-desirable results.
The need for upgraded energy systems. Upgrading historical buildings to modern mechanical systems can eat up 30 to 40 percent of an overall rehabilitation budget. Install the wrong systems and you could wind up ruining the tender, historical structure, or compromising the building's unique features and character. Owners of historic buildings must weigh the benefits of upgrading systems with the cost to the character of the building.
Code mandates. The National Park Service U.S. Department of the Interior, in "Four Approaches to the Treatment of Historic Properties," said work that is required to be done to meet code can come at the expense of historic character and the building itself. Projects like lead paint abatement, asbestos removal and construction to meet the Americans with Disabilities Act of 1990 require special care to protect the building itself and its unique qualities.
Budgeting. When restoring an old building, you're bound to run into complex issues that you didn't anticipate. That's why it's smart to have your budget reviewed by a variety of experts to make sure it's realistic. Ask them what you're missing. Nonstock materials and fittings, environmental issues, unforeseen structural issues and code compliance can all add unanticipated costs to your project.
As you embark on your building project, anticipate these common pitfalls, and tread lightly. Also, select a contractor with expertise in the type of property that you have and consider using a design-build contractor. A design-build team gives you the advantages of a single source for design and construction expertise to help ensure your restoration project yields beautiful and lasting results without compromising vintage character and design.