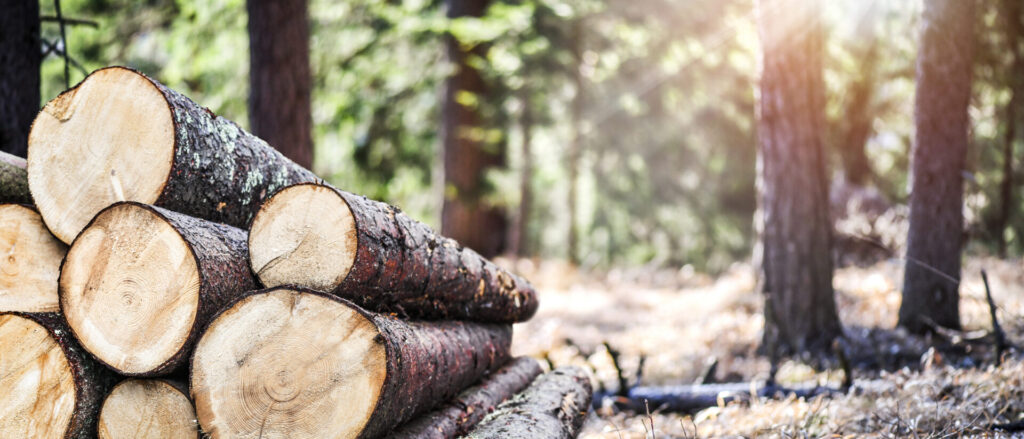 Lumber Prices are Skyrocketing
Factors converge to drive up the price of wood for construction
This summer, we told you about the increased popularity of wood construction, and why it's more popular than ever. Turns out, wood is once again having a moment, but this time, the news may not be so welcome to those hoping to build with wood. Lumber is once again in the headlines because the cost is reaching new heights. In fact, lumber prices skyrocketed this summer to reach a record high, according to tradingeconomics.com, with a slight correction in early September. Our expert team has noted that lumber prices have tripled since mid-March, far outpacing standard inflation.
This is a crucial consideration as developers in the 7 Rivers Region, Southeastern Minnesota and beyond plan for upcoming projects. That includes senior housing and multi-family construction, both of which are traditionally wood-framed structures. But what is contributing to this historic hike in lumber prices? And if you're planning multi-family construction, senior housing or other wood-framed construction, what should you do? Let's drill in.
Why is the cost of wood construction skyrocketing?
Several factors appear to contribute to the increasing cost of construction lumber.
Mitigation efforts due to COVID-19
Early in the pandemic, the construction industry voiced concern about the slowing of construction supplies to the U.S. due to the closing of lumber mills, border closings and other mitigation efforts related to the global pandemic. The concern about material supply chain disruptions has, at least to some degree, come to fruition. Lumber mills closed early during the pandemic to contain the virus and have not had the opportunity since to catch up. Also, as the U.S.-Canadian border was closed to nonessential traffic, difficulties crossing the border have slowed the supply of Canadian lumber, where much of the wood used in U.S. construction projects is harvested.
Safer at home = home improvement
For months we've heard about the importance of staying home when possible to limit the spread of COVID-19. More time at home has increased home improvement projects, and that often requires lumber. Big box retailers have been nabbing supplies to meet this demand. The result: supply for wholesale companies and distributors has languished. So the good news is, those DIY projects are getting a tick mark. Bad news? Supply for commercial construction is suffering.
Residential construction market is hot
Continued and rising demand for residential housing has further increased demand for lumber. The number of people employed in home construction increased by 24,000 in July alone, according to data from the Bureau of Labor Statistics. Low interest rates and a higher demand for lower-density areas such as suburbs are contributing to the hot housing market, with the National Association of Home Builders/Wells Fargo Housing Index for new single-family homes leaping to 78 in August, which is resulting in the ongoing demand for lumber.
The pandemic's additional impact on the trucking industry
Nearly every industry has experienced some fallout from the pandemic, and the trucking industry is not immune. Experts reported a decrease in commercial transportation activity in both the U.S. and Canada from March to May, with the U.S. operating at 83% of normal (even lower in New York and New Jersey, where the industry was operating at 66%) and Canada operating at 79% of normal. More, The National Law Review reports increased wait times at delivery and pickup sites due to personnel not being on location has slowed receiving schedules as well as turnaround times. The overriding result is supply chain issues in getting lumber materials from mills to lumber yards, contributing to the increase in the price of lumber.
Natural disaster recovery and rebuilding efforts
Recovery and rebuilding efforts from natural disasters, such as Hurricane Laura and Western U.S. wildfires, are driving demand for lumber. Hurricane Laura, which made landfall as a Category 4 storm, razed buildings and claimed 21 lives, and officials have indicated the effort to rebuild will be massive, particularly for those hardest hit. With wildfires in the West still uncontained, the scope of the rebuilding effort for current natural disasters is still unfolding, but to be sure, demand for lumber will play an integral role in the process.
Planning to build? Creative solutions exist.
Planning a senior housing or multi-family construction project in the near future? The cost of lumber will likely continue to be a factor throughout 2020 and perhaps beyond. To get ahead of the challenge, partner with a design-build team, which can help you forge innovative solutions, such as wood alternatives, to keep your project within your budget and on schedule. From inception to ribbon cutting, our team works together to ensure your vision isn't held back by market factors, like the cost of lumber. Contact us to learn more about how we can help you weather these industry shifts.