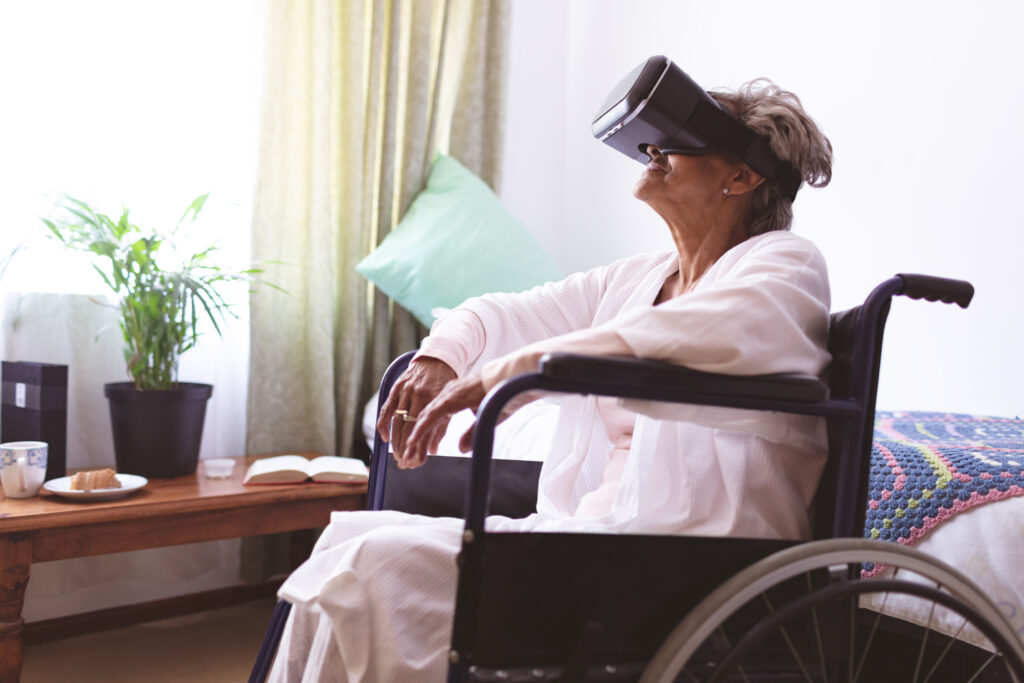 New report says tech amenities drive senior housing occupancy
Value of technology becomes clearer during pandemic
Occupancy levels are increasingly tied to tech amenities when it comes to senior housing. That's according to a new Insights Report from more than 40 senior living communities across the U.S. The report found that 83% of respondents report technology amenities actually improve occupancy. More, the study showed that senior living communities are investing in technology — and it's paying off in terms of resident engagement and event participation as well as staff retention.
Tech amenities that are gaining traction range from tools that enhance day-to-day life for residents to pandemic mitigation solutions. They include cleaning and disinfecting capabilities to enhance staff and resident safety, telehealth technology for senior residents, and tech that allows residents to safely and easily connect with loved ones. Let's take a closer look at the survey findings and what they might mean for your senior housing facility.
Both staff and residents see value in tech amenities in senior housing
The report shows that staff appreciates technologies that automate tasks, improve communication and foster social connections for residents. And while some may think of seniors as late adopters, the survey showed that residents are actually eager to embrace technologies — whether to help them with daily needs, provide them with entertainment and education, or assist them in staying connected with their fellow residents and loved ones.
The time savings for staff were shown to be significant when technology was adopted to improve efficiency and productivity. Digital communication tools were reported to save staff time, with 43% of staff estimating time savings totaling more than 50% per month and 61% estimating time savings of up to 30%. Additionally, these efficiencies were shown to allow staff to spend more time with residents rather than on redundant tasks. This demonstrates that technology could help with the critical matter of staff retention while also increasing resident satisfaction.
One particular aspect of technology that rose to the top was tech that allows residents to enjoy virtual experiences, which alleviates resident isolation when social distancing is necessary to control the spread of COVID-19. Experts reported more than 80% of residents attended events and meetings virtually, and staff increased the number of virtual events they facilitated by a whopping 134%.
Staff reported three particular kinds of technology that demonstrated an improvement in occupancy, including resident engagement apps, resident well-check tech and companion apps for resident loved ones and resident prospects. In addition, technology enabled staff to improve frequency of communication with residents, with a 73% increase in the number of notices. More, staff was able to increase online communications with content automation.
For senior housing, tech seems here to stay
Overall, while the COVID-19 pandemic has catalyzed increased technology adoption, residents have benefitted from the tech in ways sure to have lasting appeal. The report shows senior living residents are leaning on technology to improve their lives on a daily basis. So when the pandemic abates, the role of technology will likely continue to grow. That projection is supported by a survey from Senior Housing News that shows 87% of those surveyed expected their organizations to increase tech budgets this year. That increased spending would go toward pandemic-related needs and resident monitoring tech, telehealth and virtual tours.
If it's time for your senior living facility to build or remodel to leverage the latest technology and increase occupancy, the design-build construction model can help. Contact us to learn how we can build for current and evolving technological needs that residents and their families are seeking in senior housing in the Coulee Region and beyond.