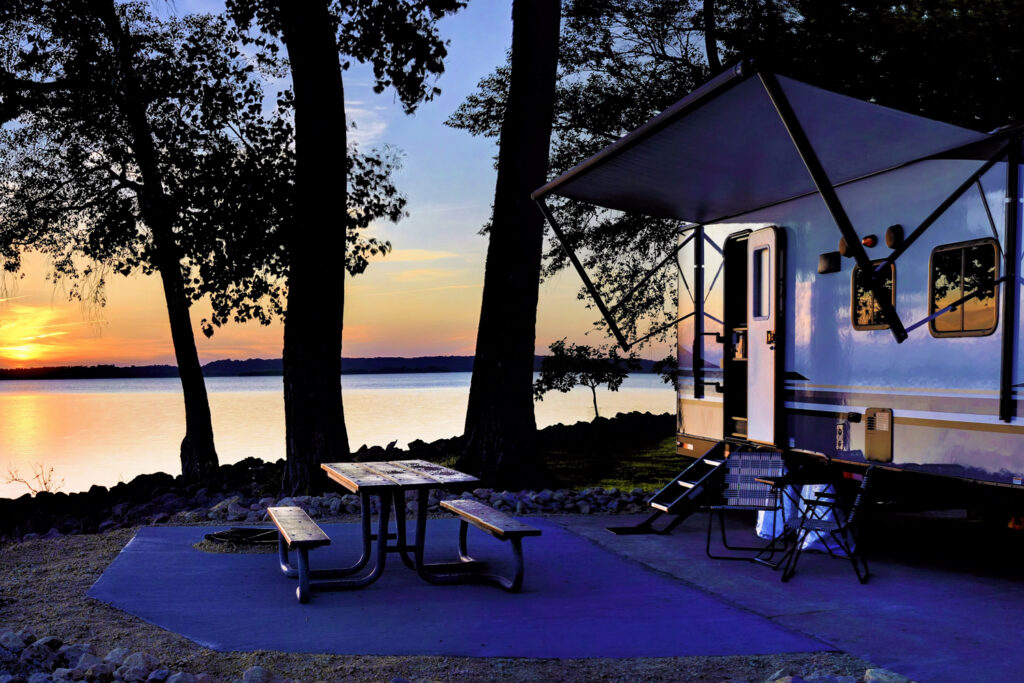 Recreation market exploding due to COVID
Outdoor recreation businesses experiencing increased demand
The global pandemic may have wreaked havoc on the international and domestic travel industry, but the outdoor recreation market is experiencing demand that has gone through the roof. That includes businesses that sell both big and smaller ticket items, including many segments of the recreational vehicle market, as well as watercraft and camping supplies. And if you're a business leader in the outdoor recreation sector, no doubt this market shift points to opportunities (or the need) to remodel, expand or build new to serve customers better and capture new prospects.
The decision to take on a commercial construction project may depend on which sectors of the outdoor recreation economy are growing fastest and projected to grow soon and over the long term. Here's what analysts see in the outdoor recreation market and how that may impact the potential for your business growth.
Moving activities outside propels recreation market
Throughout the COVID-19 crisis, health experts have consistently recommended physical distancing as a pandemic spread mitigation tactic, enabling the public to embrace outdoor recreation instead of once-popular indoor activities. That has directly impacted sales of recreational vehicles in the U.S., including motorhomes, travel trailers, fifth-wheel trailers, folding camp trailers and truck campers.
One report monitoring the recreational vehicle market in North America predicts it will grow by $9.9 billion by 2023. And the RV sector that analysts valued at $31 billion in 2020 is projected to increase to $48 billion by 2026. Experts say the expected increase is due in part to the uptick in demand for road trips as relief from quarantine and other limits on activities. They also say the millennial market will drive growth in rental services, while post-lockdown sales to first-time buyers are expected to rise. Likewise, the number of recreational parks and campgrounds in the U.S. should continue to grow, with nearly 15,000 public and privately-owned campgrounds in the nation. Some of the research is mixed, and analysts urge market vendors to hone in on the fastest-growing segments for growth opportunities while holding the line on sectors that are growing more slowly.
Initially, a double-digit decline in shipments of RVs in the fall of 2019 was expected to be a harbinger of a possible recession — due to RVs being considered a luxury item. That trend, however, reversed course, and the market is rebounding on the increased interest in pandemic-safe recreational opportunities such as camping. Recreational vehicles offer an alternative that can provide private bathroom facilities, a kitchen, space for socializing safely and sleeping accommodations — all with the peace of mind that comes from avoiding crowds. Particularly luxurious units may also offer lightning-fast Wi-Fi, satellite TV and other tech advances, which may appeal to the newly-minted remote workforce. One industry study showed that over half of the travelers expecting to take an RV trip as of mid-2020 attributed their interest in it to the pandemic concerns. And 20% of survey respondents say they are more interested in RV travel in the wake of the pandemic than camping by tent, cruising or staying in a hotel or rental.
Other outdoor recreation also sees increased interest
Other sectors of the recreation industry are seeing similar spikes in interest, including outdoor recreation retail stores that sell bikes, boats and other watercraft and camping gear. Retailers saw sales increase upwards of 70% for several sectors in 2020, and a boost in sales is expected this summer as well, as the vaccination effort continues and countries around the world fight to control the spread of COVID-19.
It's safe to say that as the pandemic stretches on and CDC guidelines continue to encourage activities that reduce risk, the domestic outdoor recreation market is likely to continue to enjoy robust growth in the coming years. No matter what part of the outdoor recreation retail market your business serves, the time to reimagine your business and capture this emerging and growing target market is now.
With the design-build model of construction, commercial design and construction experts work on the same team, so you can be sure the vision for your outdoor recreation retail and/or service business is executed as you intend. More, this model of construction can help you maintain your budget and schedule by identifying potential cost-saving measures, as well as lead time for required materials and equipment — a  key consideration in a time when the pandemic has impacted supply chains.
Building for the future of the recreational market
If your business is riding the wave of demand for recreational vehicles, boats, bicycles and camping supplies, it may be time to expand or remodel to serve customers better. Whether you want to build new or renovate and remodel, the design-build model of construction is your secret to success. Contact us to learn more about how we can position you well for continued, robust demand in the recreational market.