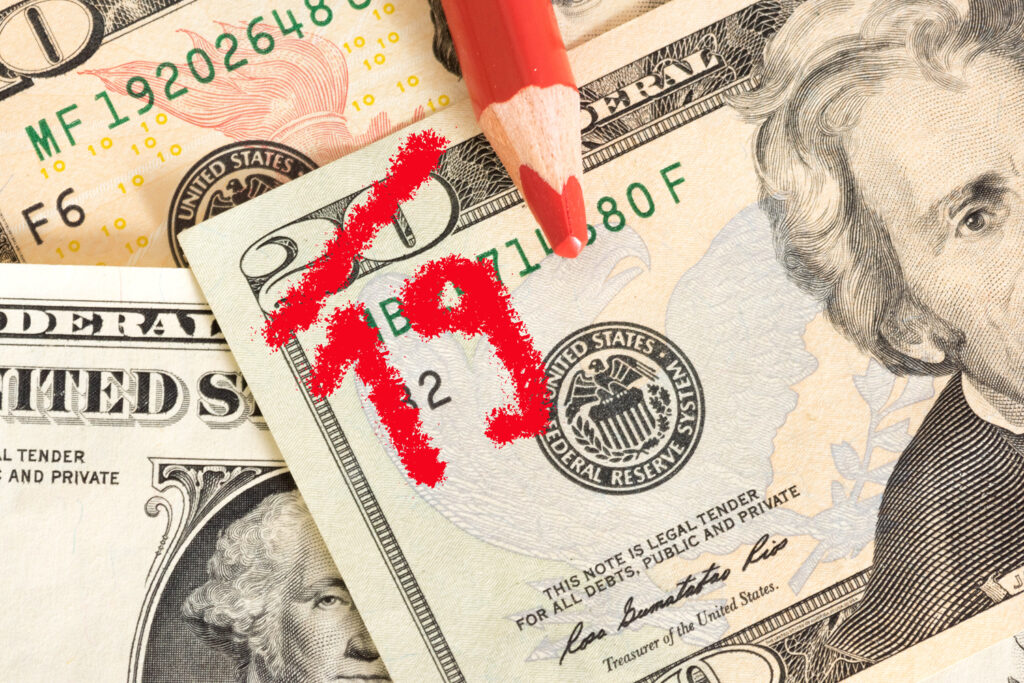 Rising inflation affects commercial real estate
How rising prices could benefit the commercial real estate sector
Rising inflation continues to be a topic of conversation as indicators show prices are climbing faster than they have in years. Inflation increased to 5% between May 2020 and May 2021, and the U.S. Labor Department reports that was the most significant jump since 2008.
For consumers, that's resulted in sticker shock, and the ripple effects are reaching into many industries, including commercial construction. On top of that, we're experiencing changes to lead times for materials.
The good news is the unique benefits of the design-build model of construction can help owners/developers navigate these changes.
Here's how inflation affects commercial real estate and construction today
Various shifts are impacting commercial construction now and are likely to continue in the near future.
1. Pricing changes
We see pricing changes in several sectors that could impact your next commercial construction project. The Producer Price Index from the Bureau of Labor Statistics shows doubling of price year over year as of May for softwood lumber, particleboard and oriented strand board. Plywood has also increased between 50% and 99%. Volatility in the lumber market is real, and our experts predict it will be a mainstay in the market for the foreseeable future.
At the same time, significant price increases are also the reality for steel, aluminum, copper, PVC, asphalt and other materials — with no end in sight. In addition, the cost of diesel fuel has also risen 199% year-over-year for the same period. That, paired with challenges faced in distribution, is driving up delivery costs for materials and equipment.
2. Workforce shortages
Industry workforce shortages continue to be a factor, leading to higher labor costs for manufacturers and subcontractors to attract and retain staff.
3. Lead times
Throughout the pandemic, we've seen lead times lengthen, whether due to supply chain problems, manufacturing challenges, difficulty in distribution or mitigation efforts to stem the spread of COVID. For us, that means lead times for products are up to four times longer than usual, and we're seeing some vendors who are already beginning to sell out of capacity for 2022. Simply put, time is of the essence.
Here's how design-build counteracts these market forces
As inflation affects commercial real estate, the design-build model of construction can help manage these costs and inform an owner early in the process of any anticipated issues. The project team develops and establishes schedule information and budget early in the life of the project, which means you have the data you need to make the right choices for your project.
This innovative approach also allows the project team to consider and evaluate alternate building assemblies that could provide a price and schedule advantage. For example, when wood-framing increases in price, you will have the data you need to make a cost comparison with an engineered metal building versus steel-framed and any of the many other options you want to consider.
Because our construction model is different, you will be able to evaluate alternate building materials when necessary. For example, think siding versus exterior insulation and finish systems, metal panels, brick, glazing and more. That opportunity provides potential price and schedule advantages for the project and the prospect of bypassing materials with long lead times.
The benefits of this approach don't stop there. With design-build, our project team can create design/bid packages in the front end of the project to order long-lead materials and equipment early to keep the project on schedule. More, design-build allows the project team to generate interest in the vendor community early, allowing for more options and workforce availability.
Ready to put design-build to work for you?
With so much volatility in the marketplace, you need every advantage at your disposal. With the design-build construction model, you have an entire team of experts working toward a shared objective, and everyone's got your back. So is it time to consider design-build for your next commercial construction endeavor? Contact us to get started early and leverage the design-build advantage in the face of these challenges.