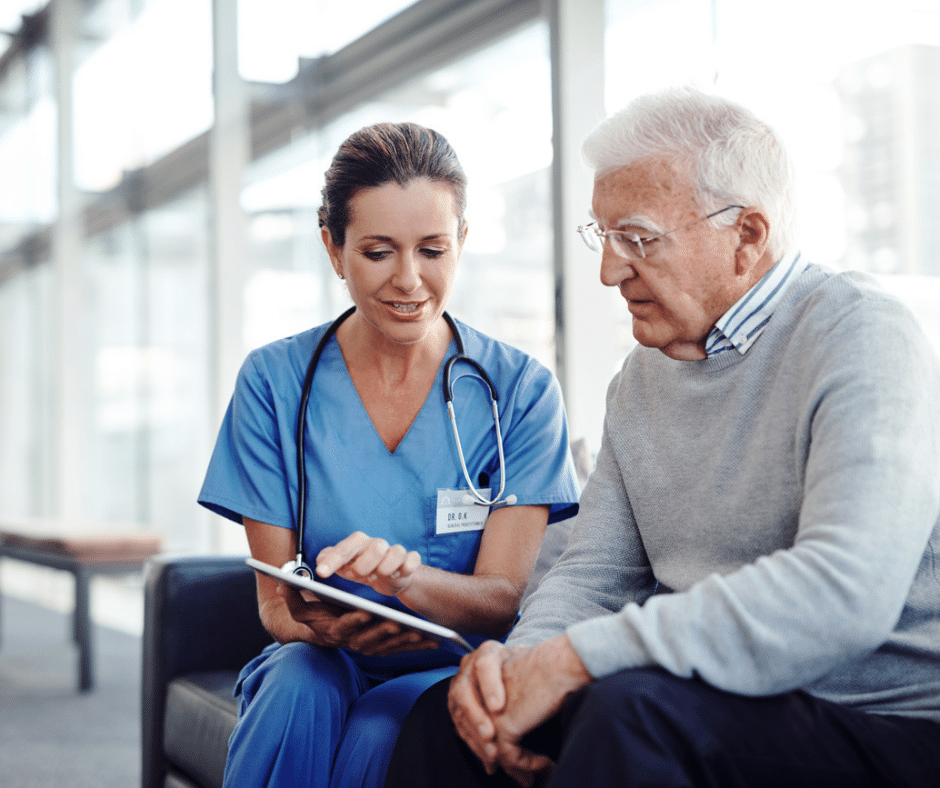 Senior housing as an extension of your care team
Smart design makes it happen; design-build can help
When designing your next senior living community or senior housing facility in Rochester, MN; La Crosse, WI; or the Upper Midwest, thinking of your commercial build as an extension of your care team can make all the difference. Pivoting to this point of view enables you to think about your project in a way that helps owner/developers create senior living solutions that better serve the needs of their clients. That's because smart design can deliver more of what clients want and need, sometimes beyond what a great staff can accomplish.
Smart design options for enhancing senior living care
To consider how smart design can serve as an extension of your care team, it's important to think of the full spectrum of care and support an individual needs to age well and enjoy quality of life. Your design and build firm can help you envision the potential for smart design options for your next project. In the meantime, here are some avenues you may want to explore when it comes to smart design so it may serve as an extension of your senior living community care team.
Incorporating smart technologies
Just as smart home technologies allow families to manage their lives more efficiently, smart technologies in senior living communities can empower your staff to focus on needs that require a human touch while ensuring the care of residents is kept to a high standard. Smart home devices in resident units can enable clients in your senior living community to continue to live independently longer. These smart technologies may allow them access to telehealth, and voice assistants can help them access the services and products they need or provide reminders of important events in their day. Moreover, motion sensors can alert caretakers to residents who need assistance while reducing risk and helping maintain a safe and secure senior living environment.
Design with climate in mind
When managing the daily care of residents, it can be challenging to see the connection between climate and your senior housing. Yet our aging population is among those most vulnerable to climate change's effects. Developing climate resilience in your senior housing starts early in the planning process, and working closely with your design-build team can help you take advantage of every opportunity to incorporate climate resilience into your build.
This process includes identifying threats for our region in the Upper Midwest and any vulnerabilities related to our unique geography here in Wisconsin and Minnesota. These threats range from potential natural disasters such as flooding or wildfires to changes in the availability of our natural resources and supply chain functionality. Identifying vulnerabilities allows your design team to then work in tandem with you to develop goals for your project that mitigate those threats, particularly aiming to improve the ability to adapt and respond. At the forefront of these initiatives is designing to ensure the safety and comfort of your senior living residents, whatever challenges the climate presents now and in the future. This may require innovations to reduce water needs; seeking out high-performance materials that can weather extremes in temperatures, winds and storms; considering energy usage and much more.
Design for whole-person wellness
We've written at length about strategies for designing for population health, particularly as the COVID-19 pandemic has taught us much about the particular needs of our aging population. Designing for whole-person wellness includes reducing the risk of pathogen spread, as well as general well-being. Smart design for whole-person wellness includes components that allow space for spiritual, mental, and physical health. It also provides spaces for human connection and personal growth and incorporates natural elements such as outdoor light. Individuals who can care for all aspects of their personal wellness are, in the long-term, likely to lean on your care team less, so smart design for whole-person wellness serves as a vital link in your care team considerations.
Consider staff needs
At the core of your senior living facility is the hard-working care team that makes it all possible. Keeping the caregivers in mind is an essential component of smart design. This may include dedicated spaces for staff to recharge and rest and comfortable workspaces that incorporate thoughtful design components that enable them to do their jobs to the best of their abilities. Design that doesn't consider worker well-being can lead to staff burnout and turnover while also compromising the quality of care in a facility. Smart design, including technologies, aesthetic considerations, and innovations focused on care for the caregiver, will allow you to attract and retain the care team your residents deserve.
Ready to think smart design for your next senior living community construction?
When it's time to start planning for your next senior living community, working with a trusted design and build team will give you an advantage over traditional commercial construction general contractors alone. Our preconstruction services will help you make informed decisions about smart design options to help your senior housing facility rise above the competition. Contact us today to learn more about how we can help you put smart design to work as an extension of your senior living care team.