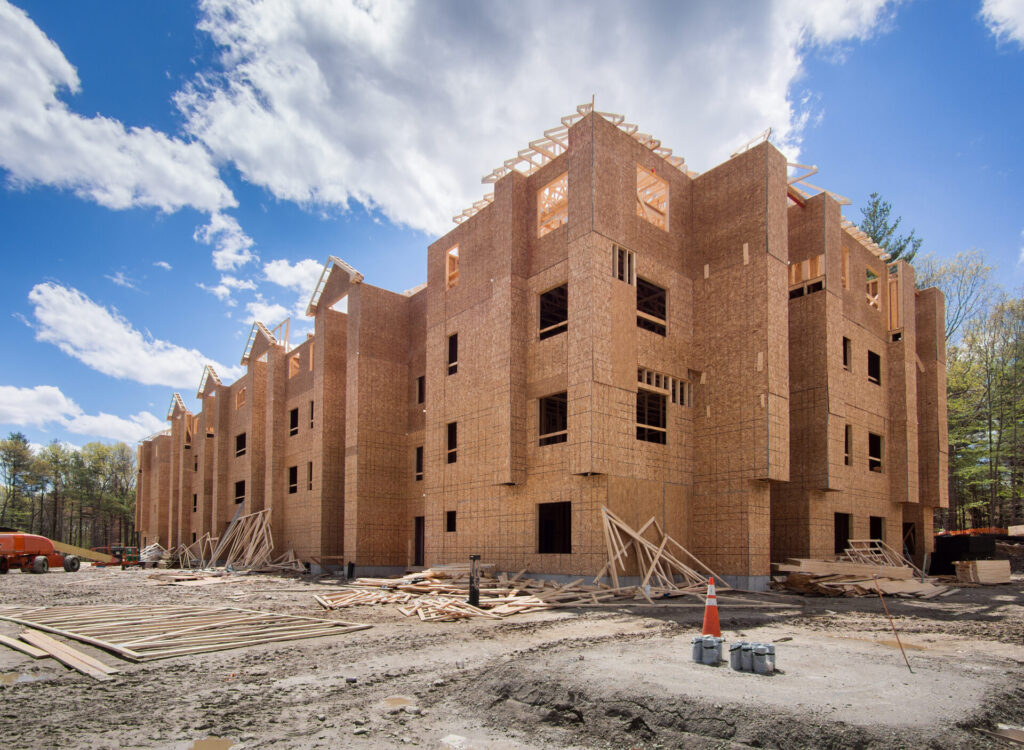 Senior housing co-ops or market rate rentals: comparing investments
Comparing building senior housing co-ops and age-restricted market-rate rentals
As a real estate investor or developer, the real estate sector you select to explore for investment opportunities can be a significant factor in your investments' success. In the past year alone, as the pandemic disrupted the real estate market, we saw certain industry sectors challenged by conditions while others benefitted, even thrived, as a result. Understanding the market forces that drive demand for your real estate properties, as well as the type of rentals you develop, will increase the likelihood of your success.
What are age-restricted market-rate rentals?
Age-restricted market-rate rentals are multifamily residential properties that typically allow adults 55 and older. They often have dedicated spaces for the residents, such as shared facilities for physical fitness (fitness centers, pools, tennis courts, hot tubs, golf and more) as well as community gathering rooms, often coffee shops, and sometimes even planned social activities.
Rather than a central kitchen facility, as you might see in assisted living, each unit will have its own kitchen, bathroom(s) and other amenities. This demographic may feel that housing options that provide meals are not for them and that they are young enough to continue to cook for themselves, or they prefer to dine out at restaurants.
Residents in age-restricted market-rate rentals are often younger than those who enter independent living, with some being lifelong renters and others experiencing a life occurrence that forces the shift from homeowner to renter. Many do not require support for daily living but select an apartment based upon features that provide ease in daily activities while aging.
What are housing co-ops?
Co-op senior housing has emerged as a growing model within the industry, and it is fast gaining a foothold. Although co-ops make up only a small part of the inventory in senior housing, we're seeing them increase in number and popularity, particularly here in the Midwest.
Cooperative housing allows residents (active 55 and older) to own a share of the community, with the tax benefits of homeownership but without the hassle of home upkeep, with potential for modest appreciation of owned shares over time. Residents pay a one-time cost share (down payment) and then a monthly fee to cover the master mortgage, taxes, insurance, utilities, cable, maintenance and a reserve for future property upkeep. When it's time to move, residents can sell their unit and associated shares to recoup their down payment and any accrued equity.
Amenities commonly found in cooperative senior housing communities include a fitness room, community room, library, community kitchen, workshop and outdoor gardens. Services commonly found include a resident manager, maintenance and housekeeping of common areas, social activities and availability of personal care from outside sources.
Senior housing cooperatives provide a great option for seniors who enjoy a modified form of homeownership without having to worry about home maintenance, while enjoying the amenities within the community.
Comparing developer investment in co-ops or age-restricted rentals
Both of these housing types in the senior housing industry hold appeal for the middle market, in which demand is surging. These seniors have some means but are neither low income nor highest income and comprise an estimated 65% of the senior market. That bodes well for developers and investors looking to fill this largely underserved market. As we look toward the future, industry insiders predict demand will only increase for middle-market housing options.
As with any investment decision, choosing whether to build a coop or an age-restricted market-rate rental depends on your potential return on investment, so it will require close examination of the cap rate, rental income, cash flow, occupancy rates and more.
Is it time to build a co-op to capture the senior housing middle market?
If you're a developer considering taking advantage of a senior housing investment opportunity, we can help. The design-build model of construction is ideal for developers of senior housing in the Upper Midwest. With design-build, everyone working on your build is on the same team, under one umbrella. As a result, there's greater cooperation between stakeholders, ensuring that your project is completed on schedule and on budget.
Contact us to learn more about how DBS Group can help with your senior housing construction project in the Greater La Crosse Area and beyond.