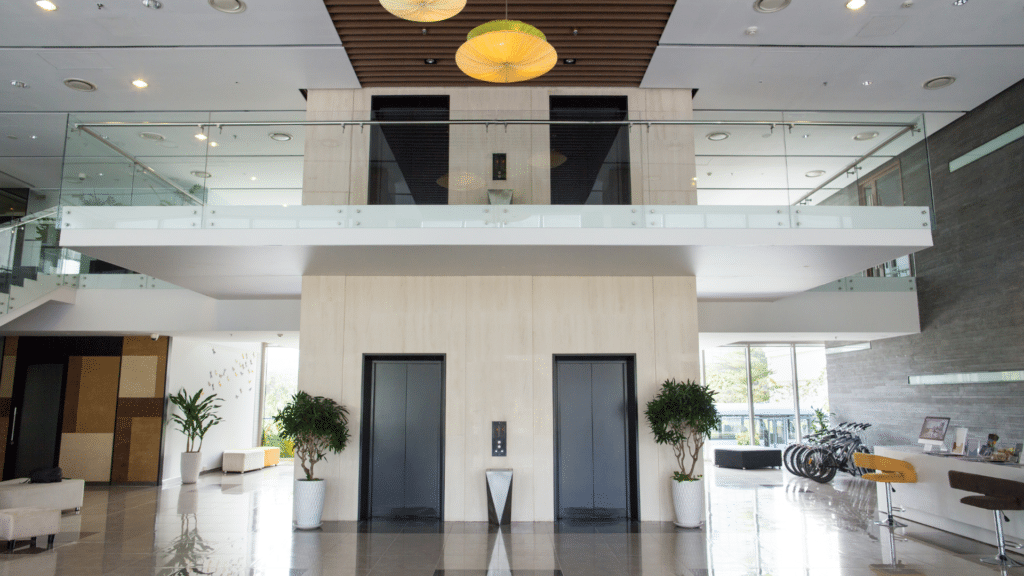 The art of color forecasting
How experts predict color trends for commercial construction and other industries
Color plays a pivotal role in many modern industries, from textiles, fashion and marketing to senior living, health care and retail interiors, and even the exterior of commercial construction and residential properties.
From time to time, we look at the colors of the moment, those en vogue, so you can capture the power of color in your commercial builds or renovation efforts. But just how are those color trends identified and forecasted? It's a fascinating process that is more involved than many might realize. The colors that rise to the forefront in any given season or year depend upon several factors. So let's take a look at how color forecasting is done, and then, let's try our hand at forecasting ourselves for 2024 colors.
The color forecasting lifecycle and methodology
Color forecasting isn't done on the fly. Color forecasting often looks at the emergence of colors several months to years ahead of time. As you may imagine, that can be quite challenging. Yet for some industries that rely on color forecasting to determine the products they will develop, it's essential to look into the future to predict the direction colors will be moving. Entities like auto manufacturers and commercial construction design-build contractors, for example, need a healthy lead time on color forecasting as project lead times tend to be far longer than fast fashion.
It's important to note that sometimes the world falls in and out of love with a color palette in rapid succession. For example, the popularity of a film awash in shades of pink and other pastels might spark interest in those colors in the short term, which you might see play out in a quick-turn industry like fashion. But pop culture is a rapid-pace industry, and today's pink obsession can quickly become tomorrow's turn to purple. For that reason, color forecasting looks at micro trends like these and larger trends and shifts that can drive our collective mood. For example, times of economic boom may make us thirst for something bold and risky-feeling more than times of economic uncertainty, when we might naturally migrate toward more soothing colors. The process is complex and involves trained professionals who examine many realms, from tradeshow research and pop culture to the economic picture and what's going on in the news and the general state of the world.
Design-build project pros try out color forecasting
As design and build commercial construction professionals, we're often consulted on color trends, but we've never tried our luck at color forecasting…until now. It's a stretch opportunity for us, so just for fun, we're placing our bets on colors that will trend in the future based on what we see happening around us.
Recent record heat waves, wildfires and a potentially challenging hurricane season on the horizon will call for cooling colors, so we see lighter palettes resonating with those who want clear skies: soft blues and minty greens (and yes, some lingering pinks from summer's blockbuster film inspiration!), paired with pure whites that invoke feelings of freshness and crisp air.
Continued economic uncertainty will have us craving steadiness and grounded spaces, so we expect earthy colors to remain popular and a go-to for neutrals to anchor a space, such as browns and beiges.
At the same time, there's a resilience of hope around us, with consumers continuing to believe the world economy will stabilize and inflationary pressures will let up. Citrusy shades reflect that optimistic perspective and can bring in a nice pop of color when thoughtfully and creatively applied as an accent in a space.
Natural-colored accents will continue to be a draw as an effective way to invoke a sense of connectedness with the planet and bring in the calming ecological influences indoors or reflect them from the exterior. We're thinking of golden waves of grain, rich earthy soil tones, and vibrant greens.
OK, maybe we just created a rainbow rather than a color forecast here. At least one of our predictions is bound to be correct.
Doing what we do best: Design and build
We may not be color forecasting experts (we're not great at weather forecasting either, to be honest!), but we are good at one thing: Design and Build. When it's time to consider your next commercial construction project in La Crosse, WI, Rochester, MN and the surrounding areas, we can help. Our preconstruction services are unmatched in the area, and they'll paint a clear picture of how the design-build model of construction puts you on the industry's leading edge of innovation. Contact us today to get started on your next commercial build.