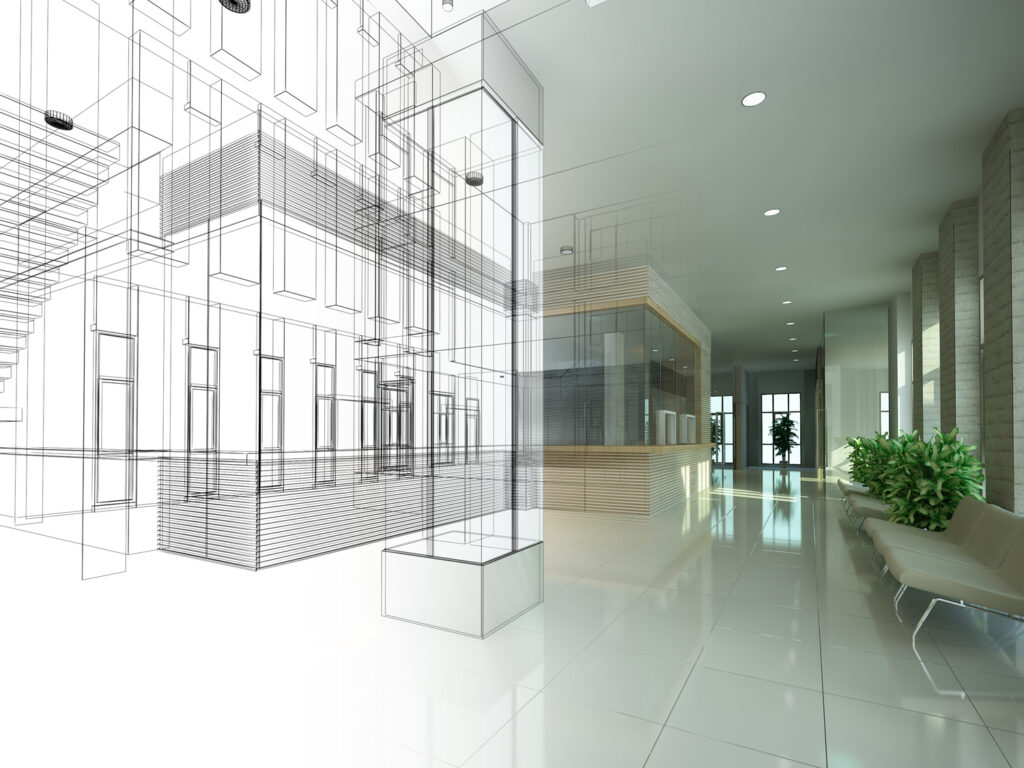 Why design-build contractors are growing in popularity
And how to identify an authentic design-build contractor
The Design-Build Institute of America (DBIA) recently released a study providing an overview of the design-build industry, including trends, growth and the market forecast. The study includes modeling and research based on industry expertise, data mining and interviews with 46 design-build contractors and industry stakeholders and electronic surveys from 279 industry stakeholders from firms of all revenue sizes.
Study findings: promising growth, promising project results
The DBIA study projects a compound annual growth rate of 7.6% for the forecast period of 2021-2025. That projected growth would reach more than $400 billion at the end of the forecast period. In the Midwest region, analysts expect the compound annual growth rate to reach 6% in the East North Central division, which includes Wisconsin, and 7.2% in the West North Central division, which includes Minnesota.
Design-build overall is expected to comprise $1.7 trillion in construction spending in assessed segments over the forecast period, with highway/street, educational and manufacturing making up the largest share of the spending. Total projected spending in our region is $197.9 billion in the East North Central region and $149.8 billion in the West North Central region.
Research also included a study of how owners selected project delivery methods, with the most influential factors being the goals and objectives of the project, complexity and innovation of the project and the project schedule. More than two-thirds of respondents reported their design-build projects yielded a "very good" or "excellent" experience. And more than half of respondents said design-build had exceeded their expectations across the top factors influencing how they came to choose design-build.
Respondents also said design-build allowed for greater team collaboration — as stakeholders are involved early in the project process — leading to a quality result. More, participants reported that the design-build model of commercial construction enabled the project team to address the owner/developer's goals and objectives, resulting in a positive experience. Study participants said several aspects of design-build were key benefits of the construction model: the ability to fast-track, innovate and increase collaboration/creativity. Interviewees pointed to early involvement, clear definition and team alignment as contributing factors of design-build that enabled a project to realize design excellence.
Identifying a true design-build contractor is imperative to project success
Years ago, many were new to the concept of a design-build contractor for commercial construction project delivery. These days, the design and build model of construction is gaining momentum — and that means companies may position themselves as embodying this project delivery model when they actually aren't authentic design-build teams. To truly reap the benefits identified in the DBIA study, it's important to accept no substitutes. So, how can you identify an authentic design-build team from the rest? Here are some pointers from DBIA.
Make sure all design-build team members are trained in design-build and understand the differences between the design-build model of construction and other commercial construction project delivery models.
The design and build team and owners should work together to establish protocols that support integrated project delivery.
The design and build team and the owners should put processes in place to enable effective communication, teamwork and resolution of issues when necessary.
The team should also work to achieve alignment in design management and commissioning/turnover processes.
A design-build project, when delivered by a true design and build team, promises a seamless process where all members of the project team work toward a shared vision from day one. The result: the design and build model of construction leads to fewer change orders, less miscommunication and no passing the buck — which is why owners experience an entirely different and more satisfying project.
Searching for builders in La Crosse, WI and beyond? Consider design-build.
When it's time to search for contractors in La Crosse, WI, or construction companies in Rochester, MN, and beyond, consider the design-build model of commercial building. A design and build project delivers on the goals and objectives you establish and can be a far more successful and rewarding experience than other project delivery models. Want to know more? Contact us, and we'll get started on your design-build project.