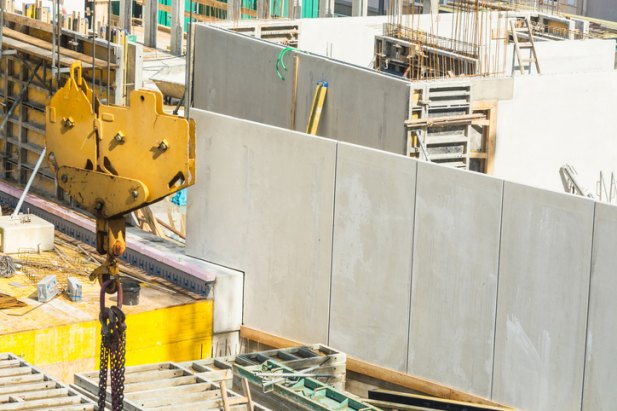 Three Things You Need to Know About Offsite Construction
As the construction industry rises to meet changing trends and ever-present challenges, a movement toward offsite construction is gaining steam. With offsite construction methods, components of a project are prefabricated elsewhere and shipped to the building site, then assembled. The innovation is a win for building contractors trying to overcome common commercial construction challenges such as tight time frames and small budgets while also circumnavigating a skilled worker shortage in the construction business. In fact, while construction activity this year matches levels during the construction boom 10 years ago, it is doing so with 100,000 fewer skilled workers, according to constructiondive.com.
With the promise of addressing labor, scheduling and budgeting concerns, it's no wonder offsite construction is growing in popularity. Here's a closer look at three things you need to know about offsite construction.
#1 Your Project Schedule Will Likely be Shortened
When elements of your commercial construction are fabricated off-site, you could reduce your construction duration significantly. Logistics of the site work and offsite construction are carefully orchestrated, so the completion of the offsite construction elements coincides with the appropriate phase of the site construction. Marriott International, for example, which is pursuing modular construction for some of its hotels, recently opened a modular hotel in California which crews finished two months ahead of schedule.
#2 Collaboration is Key to Offsite Construction Success
Experts say collaboration with all teams working on the project is essential to customers reaping all of the rewards of offsite construction. So early collaboration between design and construction team members is a must as it ensures seamless incorporation of the modular process. For that reason, early design teams, including architects and engineers, should view offsite construction as part of the process, rather than a product that can be integrated later. As a plus, early integration is likely to reduce the construction duration, getting developers back to business faster and potentially freeing up revenue for higher-end finishes.
Pro tip:Select a design-build team for your project; with design-build, everyone works on the same team from start to finish, streamlining the construction process so you can capitalize on all of the advantages of offsite construction.
#3 Offsite Construction Doesn't Mean Sacrificing Design
Maybe you're considering custom office interior design or a unique building design overall; offsite construction is still an option for your building contractor. Offsite construction can include anything from permanent modular building to wall panels to precast concrete and beyond. It can be a viable option for any building structure with repetitive features, like bathrooms, dorms or patient rooms in a hospital. Though many people adopt an all-or-nothing mindset when it comes to offsite construction, that's just not necessary. Often, prefab elements can fit any design, so you can maintain that vision for a custom look while taking a piecemeal approach to offsite construction.
Offsite Construction Realizes a Renaissance
While offsite construction is experiencing a renaissance, it's good to know you don't have to sacrifice your unique goals to capitalize on the rewards of this innovative approach. When you're ready to build, remember, a design-build team can help take your commercial construction from idea to ribbon-cutting, while exploring all of the offsite construction options available to you.
See also:Prefab Construction: When it Makes Sense and When it Doesn't.