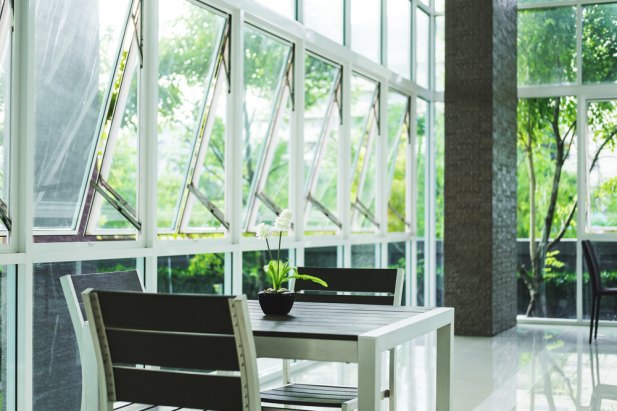 Using amenities to differentiate your office from the rest
As a commercial real estate developer, office amenities matter
As a commercial real estate developer, your tenants' abilities to recruit and retain talent might be the furthest thing from your mind. But in reality, as companies have to compete harder and harder for top talent, office amenities come to the forefront.
And that's where you come in.
Increasingly, job seekers are interviewing the company as much as they're being interviewed, and an essential part of that discussion is what perks and amenities the employees will experience in and around the office. And that means your tenants are looking for those amenities as they consider signing a lease with you. Want to be competitive in the marketplace and capture great tenants? Then these ideas are perfect for you.
Amenities that delight and inspire
So what amenities are your tenants looking for? Everything from the commonplace to the extraordinary, from the practical to the heartwarming. Here are some of the amenities that will set your office apart from the rest on the market.
Tech
If you're not thinking tech, you're not thinking about your tenants. Nearly everyone today wants 24/7 access to their phones as well as social media, email and other information they need….and that includes during time spent at the office. Make sure you have the most up-to-date technologies, and yours is sure to be at the forefront of the available properties in your market.
Keep in mind, too, that not everyone wants tech all the time. There is also value in having spaces that are tech-free, or designated quiet zones. Living room-like spaces and communal areas can offer quiet corners for those who are teched out.
Commuter-friendly offerings
In addition to easy parking, being commuter friendly can mean something as simple as installing bike racks or as complex as installing showers and lockers for commuters who need to freshen up before work. It might even mean providing shuttle service from public transport hubs.
Noshing nooks
If you're thinking mixed-use real estate, you're on to something good. Workers crave easy access to coffee shops and cafes as well as convenient grab-and-go food options. Don't have the space to bring in a restaurant? Why not get creative, and host food trucks regularly? Either way, you'll want to include these considerations when designing your new (or renovating your existing) office building.
A place to call "om"
Both companies and their employees know the physical and psychological benefits of exercise, so they seek out properties that provide health and wellness options. That could mean a yoga and Pilates studio or fitness facility in your development or creative solutions like space for custom health and fitness options.
Jeeves (or someone with his skills)
As the lines between work and home life blur, employees want and even need support to meet their after-hours needs. If you provide concierge access to tenants, they'll find it easier to balance work and home life. Think dry cleaning services, grocery delivery and other on-demand services that make life easier for them. Whether his name is Jeeves is optional.
Fresh air
The air is free (for now) but tenants need a way to score some. In your design phase, be sure to create outdoor spaces where they can enjoy natural light and some of that clean air, and tenants will rave about it. Don't have a big footprint? Rooftop spaces are just as effective.
Fido-friendly environs
Peeps love their pets, and a great way to get into the good graces of pet-friendly businesses (which are becoming increasingly more common) is to provide pup-worthy perks. Maybe you can add grooming services, hired walking or pet care, and pet relief areas. Whatever the case, just brace yourself for those inevitable sloppy kisses and belly scratch demands.
Staying competitive means providing creative amenities
These days, to stay competitive in the commercial leasing game, it helps to offer something a little extra. With these amenities built into your commercial property, your tenants will know that they'll more easily recruit and retain top talent. The only thing that remains is to draw up the lease agreement.