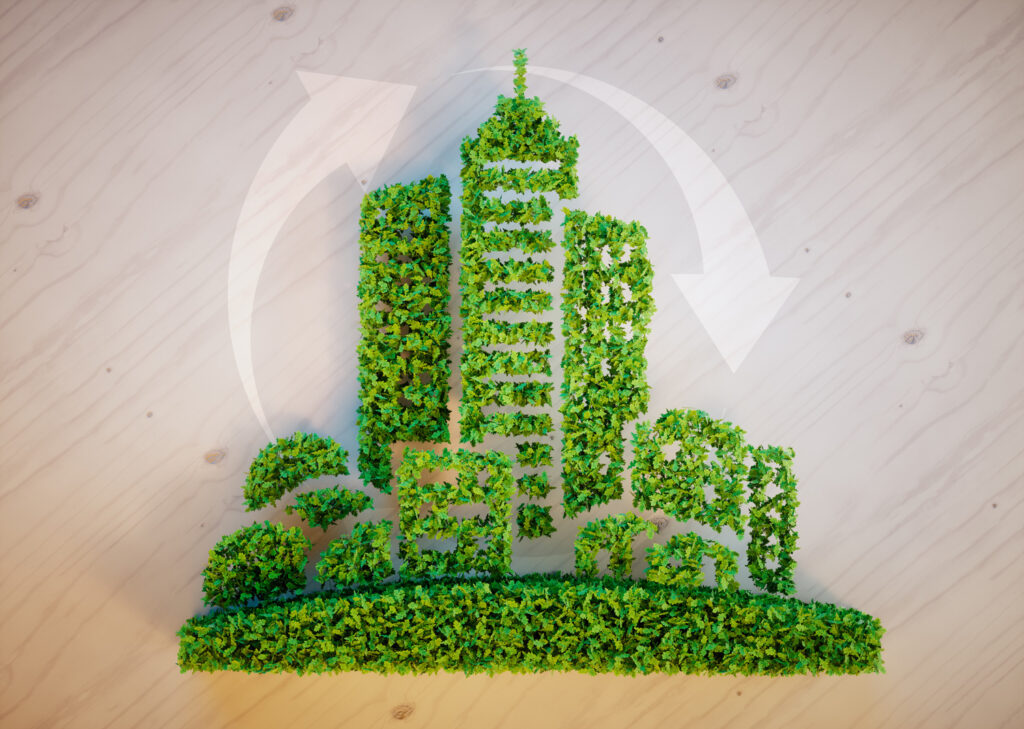 Understanding grants and incentives for sustainable construction
Sustainable construction gaining traction with commercial projects
Increasingly, Earth Day is every day as developers seek opportunities to design and build commercial construction projects in a more earth-friendly manner. Eco-friendly practices used to be a consideration only for those on the fringes of commercial construction even a couple of decades ago, and these days it's more mainstream. It stands to reason as sustainable construction practices often yield cost savings in energy and other resource consumption over time, particularly with the number of grants and incentives available to those who incorporate green materials. In addition, sustainability efforts often bolster customer loyalty, making selecting green building materials beneficial on multiple levels.
Is pursuing sustainability using green materials right for your build?
Before embarking on your next commercial construction project, it may be worth your while to understand the incentives available for incorporating green building materials so you can take advantage of those that apply to your build. Funding opportunities, grants and incentives for using green materials exist at national, state and local levels, so it's worth an owner's while to get to know the programs relevant to their projects. Partnering with DBS Group can give you a leg up on taking advantage of these programs as the focus on green initiatives can be incorporated early in the process, during the design and preconstruction phase and throughout the construction project.
Resources for identifying funding opportunities, grants and incentives for green solutions
Resources abound for learning about funding opportunities and incentives for incorporating green building materials and other environmentally-friendly initiatives into your next build. Of course, incentives available differ widely, depending on the scope of each project, but these resources may help get you started on the road to going green with your next commercial construction.
The Environmental Protection Agency has a searchable database for relevant topics, including potential tax credits, Combined Heat and Power incentives, guidelines for green building and certification and details about green-certified products, engineered structural wood and other eco-minded solutions. The site also provides details on numerous green infrastructure funding opportunities, which may apply to some commercial construction projects. The EPA's web archive lists national as well as state and local programs that may be helpful to your project.
Green construction tax incentives are also available, and it may be worth your while to work with a knowledgeable tax professional to make the most of these opportunities. The Tax Incentives Assistance Project may serve as a valuable resource for commercial developers who want to use green materials and green building practices.
Many other resources and incentives for builders and others exist, including DSIRE: The Database of State Incentives for Renewables and Efficiency, The North American Insulation Manufacturers Association, which details government incentives for green building, and much more.
Wisconsin and Minnesota regional sustainability and grant opportunities
In addition to the national grants and incentives listed above, there are many sustainability grant opportunities and incentives specific to projects in Wisconsin and Minnesota. Here are several you may want to consider.
1. Focus on energy.
The Midwest climate comes with its share of challenges but also presents unique opportunities for green solutions. There are numerous chances to focus on energy throughout your design phase and beyond.
Think about efficiency from the beginning. When choosing property and planning the building's orientation, consider the potential to harness the warmth of the sun and protect the building from the elements.
Controlling heating and cooling costs may be easier if you replace old HVAC systems during a remodel with newer, more energy-efficient models. Seeking out smart technology with automation can also drive costs down.
Explore energy-efficient, green and sustainable roofing options.
Install energy-efficient windows that are appropriate to our climate. Window glazing can also manage solar heat loss and gain, as can the installation of storm windows, skylights and overhangs.
Stay current on maintenance for windows, doors, HVAC systems and more. Caulking, weather-stripping and upkeep offer proactive protection from energy loss.
Check out high-efficiency water heaters, appliances and electronics. Options abound today for energy-efficient options from the kitchen or break room to the office. ENERGY STAR® options can boost your building's efficiency. And unplugging appliances when they are not in use can save energy as well.
2. PACE Financing
Property Assessed Clean Energy (PACE) Financing is available in both Minnesota and Wisconsin. PACE can put improvements and investments in renewable energy efforts (such as solar panels, HVAC, water conservation and more) within reach for commercial construction owner/builders. Loans may be used for various purposes, including office spaces, nonprofits, farms, hospitality properties, and multifamily construction. Financing is given to the building owner directly. PACE covers 100% of costs upfront — meaning the property owner can invest in green solutions without the associated upfront costs. Loans are repaid through a property tax assessment for up to 20 years and sometimes more.
3. USDA energy grants.
The U.S Department of Agriculture has grants available to owner/builders throughout the country. Guaranteed Loans and Grants for renewable energy systems and energy efficiency improvement are available in Wisconsin and Minnesota under the Rural Energy for America Program.
4. Other state-sponsored energy-efficiency grants
Other state-sponsored energy-efficiency grants you might be eligible for are too numerous to list here. You can find a robust listing of Minnesota state and regional energy grants, rebates, loans and incentives here. For projects in Wisconsin, you can find a listing of state incentives for renewables and efficiency here.
Grants and incentives are constantly emerging and evolving, so it's important to work with knowledgeable partners, including a trusted design and build firm, to ensure you leverage every possible solution for your project and deliver on your obligations related to those funding sources.
When you want to incorporate green materials, choose design and build
Identifying resources, incentives and grants for green building initiatives can be a complex endeavor, so having the right team of experts is key to optimizing those incentives. With the design-build construction model, the entire team shares your vision for green building, so you can be assured your values are upheld every step of the way, from design to product procurement and construction. Contact us to learn more about green building materials for your commercial build and how you can take advantage of the many funding opportunities for green construction.