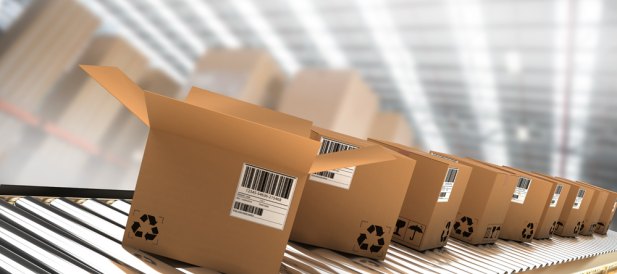 2019 Trend Alert: Industrial Construction
Manufacturing and warehousing
Experts predict the current economic cycle will end late next year, making it more important now than ever to focus development and investment decisions where opportunity is greatest. Keep in mind that opportunity is greatest not just in areas with the greatest predicted growth, but in those where current supply isn't meeting demand — whether regarding capacity or what consumers want and need.
That's where you'll find the greatest promise for a solid return-on-investment over the long run when it comes to manufacturing and warehousing, as well as any other industry segment.
Manufacturing
Projected Growth: 3.9 percent
(Source: Manufacturers Alliance for Productivity and Innovation)
While robotics has been around for a while, particularly in the automotive industry, look for it to grow in popularity as technology advances around remote monitoring and vision systems. 3D printing will also increase among manufacturers as it allows for quicker, less-expensive production.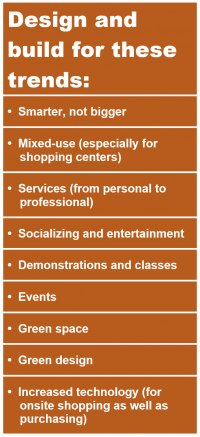 WordNearsharing also remains a factor in 2019. By designing this monitoring system into your manufacturing plant, a remote processor can monitor your machinery 24/7. The process then can alert you when it senses an impending problem and can recommend solutions. With nearsharing you can catch problems early before they slow down or freeze your operations.
One trend that we see throughout all industries is an increased focus on sustainability. While not a new trend, we anticipate more companies will ramp up lean manufacturing efforts to reduce pollution and waste while employing increased renewable energy sources. That will go over well with consumers who are increasingly drawn to earth-friendly products. Perhaps the best news is that once you've invested in green construction and practices, you'll see increased savings on operating costs.
Warehousing
Projected Decline: 8 percent
(Source: Dodge Data & Analytics)
Warehousing represents another case where the numbers, on the surface, appear deceiving.  Web-based shopping is only increasing, meaning the demand for warehouse space and fulfillment centers are also increasing. So despite a predicted 8 percent decrease for 2019, construction economics analyst Ed Zarenski is predicting a 26 percent increase in 2020.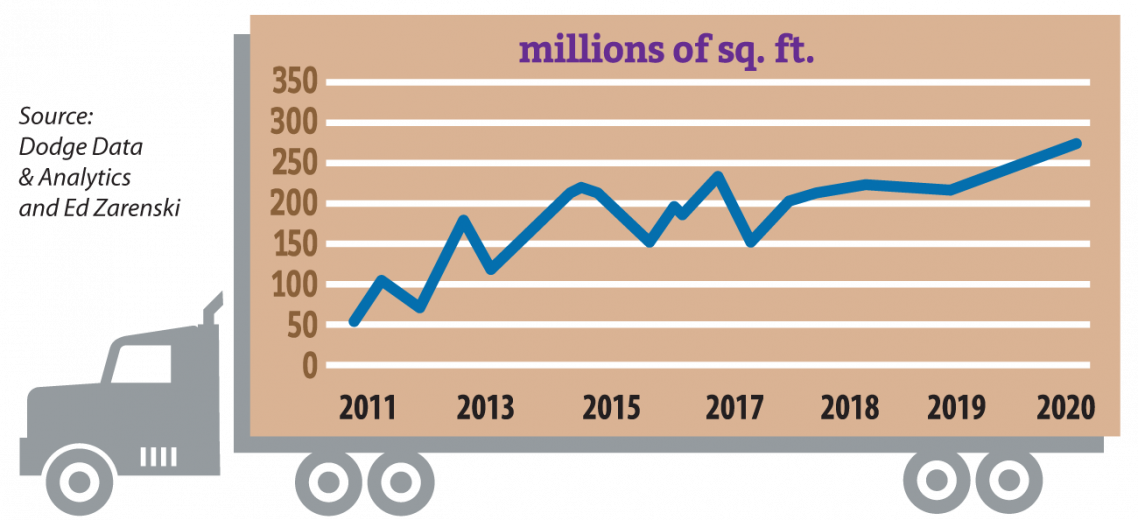 Word
Dodge Data & Analytics Chief Economist Robert Murray told Constructionexec.com the 2019 dip is due to three solid years of growth, particularly with Amazon fulfillment centers under construction around the country. But he also noted that despite the high levels of construction, vacancy rates are still declining, setting the stage for healthy growth in 2020.
The objective in these new starts is to fulfill orders in faster, cheaper and greener ways, so functionality, safety and productivity will be at the core of their design—along with flexibility to accommodate future growth. Future growth opportunity is one of the biggest drivers in design right now; think building footprint and knock-out panels in exterior walls.
All of this growth will be to move goods, services and people faster, cheaper, safer and greener, leading to these design and construction trends.